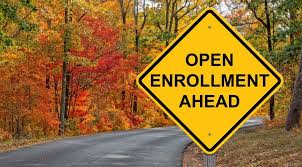 An open enrollment period is a short period of time when you can enroll in or make changes to your employee benefits elections. Possible changes include adding or dropping coverage, adding or removing dependents, or enrolling in benefits for the first time.
Open enrollment is your opportunity to take advantage of important benefits, such as health, vision, dental and life insurance, a health savings account (HSA), and a retirement plan.
The decisions you make during the open enrollment period can have a significant impact on your life and your finances, so it is important to weigh your options carefully and to make your decisions during the open enrollment period.
Failure to comply with your employer's open enrollment deadline could result in a loss of coverage for you and your loved ones. Missing this deadline also means that you could be unable to make changes or enroll in benefits until the next open enrollment period.
One exception to this rule is if you experience a life-changing qualifying event that would trigger a special enrollment period (SEP). Events such as getting married or divorced, having or adopting children, or losing eligibility for other health coverage can trigger special enrollment rights. In some cases, you can also qualify for special enrollment if you become eligible for a premium assistance subsidy under Medicaid or a state Children's Health Insurance Program (CHIP).
If you think you might qualify for a SEP, contact your HR manager. If you have not recently experienced a life event, but have missed the open enrollment deadline, you should also contact your HR manager to find out whether you have any other options.
Options for Obtaining Health Coverage
If you miss your employer's open enrollment deadline, there are a number of ways in which you can try to obtain health insurance; however, the availability of some options will depend on their enrollment deadlines.
Spousal Benefits—If your spouse receives benefits from his or her employer and the open enrollment period is still open (or coming up), you may be able to enroll in coverage through your spouse's plan.
Young Adult Benefits Under a Parent's Plan—If you are younger than 26 years old, you may be able to be added as a dependent on your parent's plan. If your parent's plan offers dependent coverage, this option should be available to all children under 26, regardless of whether or not you are employed, married, have children or are a student. However, this option is likely available only if your parent's work-based plan offers coverage for family members and if the open enrollment period for that plan has not yet closed.
State Insurance Marketplace—Depending on the timing, you can consider buying health insurance from the Health Insurance Exchange Marketplace. Marketplace coverage is only available for purchase during an annual open enrollment period, unless you qualify for a SEP. (See the SEP section of www.healthcare.gov to check). Similar to employer-based plans, a SEP can be triggered if you experience a qualifying life event.
https://www.clearyinsurance.com/wp-content/uploads/Cleary_Logo.jpg
0
0
Carol LaCombe
https://www.clearyinsurance.com/wp-content/uploads/Cleary_Logo.jpg
Carol LaCombe
2021-10-07 09:01:12
2021-10-07 09:01:12
What Happens If I Miss Open Enrollment?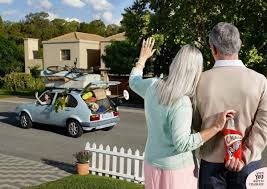 As fall approaches, many will be sending their child off to live at school. When a child moves out of the home, it can be both exciting and heartbreaking. As one phase of life is ending, another wonderful one begins. However, the danger lurking within the parents' home and auto insurance, as well as within certain privacy laws, can often be overlooked. Both home and auto policies have limitations that can leave a family vulnerable in terms of its financial wellbeing,  and privacy laws can leave parents in the dark about their child's physical wellbeing.
If a child is moving out to live with friends, they have, in effect, set up their own household. If a lease is present, it is clear that there is now a separate residence, even if the child is renting a unit owned by the parent.
If a child is in college, they are typically considered part of the household. However, if during college they rent an apartment outside of the dorm system, then they have created a separate household (for insurance purposes).
Addressing these issues will help secure the financial wellbeing and peace of mind for both the parents and the child.
Renters Insurance
While a person at this stage may not own much in the way of personal property, they still have much to lose. Along with personal property such as clothing and furniture, a Renters Policy (HO4) also provides liability protection. For example:
While attending a cookout, a Frisbee flies off-course and lands at a person's feet.  They pick it up to toss it back to the thrower and when they do, the Frisbee misses and slashes someone's eye. The injured party or their insurance company (health or disability) may come after the person who threw the Frisbee for compensation.
While in an apartment, the renter starts a fire which causes significant damage. The roommates, neighbors and landlord may pursue the individual for compensation.
In addition, many leases hold the renter liable and not the landlord. Therefore, if a guest visiting the individual slips, falls, and is injured, for example, the renter can be the responsible party.
For those starting out on a bright career path, they may live in a state where future wages can be garnished. If this is the case, without renters insurance, the liabilities described above could cancel out much of the financial benefits of the bright career.
If parents or a trust financially support the renter, the injured parties might try to get to the parental or trust assets. Renters coverage will place a barrier between the parental assets that can hopefully pay for any liabilities and if there is a trust in play, the trust should be named as an Additional Insured on the renters policy.
Auto Insurance
In Massachusetts, once a child is no longer a resident of the parents' home, they are no longer covered by the parents' policy while driving vehicles not owned by their parents.  If the child drives a rental car or a friend's car, their financial wellbeing is at risk because they have no personal protection.  In this situation, a Named Non-Owned Auto policy in the name of the child would be appropriate. A Named Non-Owned Auto policy is simply an auto policy without an auto listed and therefore has no Comprehensive and Collision coverage. If the child is driving a car provided by the parents, an alternative would be to retitle the car in the child's name.
If the child is using a parent's auto for work purposes such as delivery or Uber, it is critical to report this to the insurance carrier. Unreported commercial use can reduce the limits of protection to Massachusetts Statutory limits such as reducing Bodily Injury of Others from $250,000/$250,000 to $20,000/$40,000.
If the child takes the car out of the state, that must be reported as well to preserve the Comprehensive coverage for glass, theft, and vandalism.
 Privacy
Once a person turns eighteen, a parent loses the right to know personal information about their child without the child's permission. If a child is hospitalized, the hospital is not allowed to reach out to the parents or even share the child's status with the parents. When a child turns eighteen, parents may wish to discuss with their attorney about obtaining a Health Care Proxy and a Durable Power of Attorney.
Summary
When a child is making their way out of their parents' home, it can be a dangerous period for the financial wellbeing of both the parents and the child. Insurance agents (and a lawyer), the parents, and the individual leaving home should work closely with one another to make sure everyone is protected appropriately.
Left unaddressed, the financial and emotional ramifications of inadequate coverage and planning can be devastating. Education and communication go a long way in this area, and the good news is that the solutions are not expensive.
https://www.clearyinsurance.com/wp-content/uploads/Cleary_Logo.jpg
0
0
Carol LaCombe
https://www.clearyinsurance.com/wp-content/uploads/Cleary_Logo.jpg
Carol LaCombe
2021-10-07 08:58:35
2021-10-07 08:59:55
Leaving Home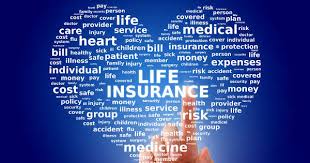 Of course, everyone generally understands that a life insurance policy helps provide protection for loved ones should you pass away. But, depending on how you plan it out, life insurance can specifically help with financial situations arising out of:
Family growth
Age
Occupation
End of life
Beyond being an asset in all phases of life, life insurance also can help with specific areas like:
Retirement
Taxes
Gifting
Estate planning
Business
Life insurance 101
To fully appreciate the range of life insurance capabilities, it's important to learn about the different types of policies available. It's also important to understand how to shop for insurance and consider what policy may be right for your circumstances and goals.
Types of life Insurance
Term insurance tends to be the most affordable and, consequently, the most basic type of life insurance policy available. It provides death benefit coverage for a specific period of time, often 10, 20 or years.
Permanent insurance , by contrast — including whole life, universal, and variable — offers coverage for a lifetime.
Since many people start with term insurance, it's important to understand its basics and how it can be built upon or combined with other types of insurance.
At the same time, since needs and resources change over time, it's important to be familiar with the features of permanent insurance.
Life insurance and protecting loved ones
Life insurance protection is generally recognized as an important part of financial wellness. Yet, only about 52 percent of Americans own any, according to a recent study by the insurance research group LIMRA.1 And, even then, the amount of life insurance they have may not be enough.
Life insurance at different ages
There are also questions about the right time to get life insurance. Does is pay off to purchase a policy when you are younger, when it will likely cost less, or wait until you obviously need it? Answers can vary, but the question should be considered.
Life insurance and occupation
Many people own group coverage life insurance through their employer or other organization. In fact, 29 percent of American consumers overall own group coverage, according to LIMRA's research.1 But oftentimes, such coverage may not be enough.
Life insurance and retirement
Beyond protection for your loved ones, some types of life insurance, particularly whole life insurance, can provide a way to accumulate a source of funds. Those funds may help you address some of the financial risks during retirement, such as market volatility or could be used to provide supplemental retirement income.
Life insurance and taxes
Whole life insurance and other types of permanent insurance offer tax advantages, like tax-deferred growth and tax-deferred distributions. Also, death benefit proceeds are generally tax free.
Life insurance and estate planning
Proceeds from whole life insurance and other types of policies have long been used to help heirs deal with costs and taxes that can apply to inherited property and assets. They also avoid the expenses and delays of probate and are not part of any public record. But, as the estate size grows, there can be pitfalls.
Conclusion and help
Yes, life insurance comes in many forms and can have many uses. Depending on your circumstances, the choices can get challenging and confusing. Many people opt to consult with a financial professional who can help them make informed decisions. Please contact us with any questions or for a complementary review of your current coverage and overall needs.
CRN202409-921090
https://www.clearyinsurance.com/wp-content/uploads/Cleary_Logo.jpg
0
0
Carol LaCombe
https://www.clearyinsurance.com/wp-content/uploads/Cleary_Logo.jpg
Carol LaCombe
2021-10-07 08:50:11
2021-10-07 09:09:50
There's More to Life Insurance Than Most People Think. A Lot More