Presented by: Matt Clayson
Will I have enough money to retire? It's a common question and one that has increased in magnitude lately — especially for people in their 40s and 50s.
Indeed a MassMutual study in 2018 found that the greatest worry for those on the edge of retirement was not having enough money to enjoy themselves.
This can generate a feeling of frustration. You've been working hard for over 20 years. You've been saving as much as you can. Then, the market crashes, and your savings disappear. It's not too late to bounce back. Even if you're 55 years old and decide that today is the day to begin saving in earnest, you still have time to build up income for retirement.
On your mark, set your priorities, go
Determine what you want out of your retirement…what are your priorities? Sit down with a pen and paper and start a list. Empower yourself to make the important decisions today that will set tomorrow in motion:
When do you want to retire?
Where do you want to live?
What kind of lifestyle do you want to lead?
Consider your current lifestyle. Can you cut back to save more for retirement?
These are just some of the questions you should be asking — and answering — yourself. So take the first step and start making some decisions.
Save more, spend less
The most obvious advice still applies: save more, spend less. But there's more to it than that.
Create a budget to help you stay on track — and actually stick to it. Decide where you can trim your expenses. What can you live without now so you can have more later?
If your budget isn't working, you may want to consider downsizing to a smaller home or a less expensive location to help maintain your standard of living. This may be a difficult exercise, but remember you're trying to catch up.
Speaking of catching up, if you will be age 50 or older at the end of the calendar year, you can take advantage of catch-up contribution options to accelerate the growth of your retirement accounts. The bottom line: make the maximum contributions possible to your employer's retirement plan, including any available catch-up options.
Think outside the box
There are certain financial products and savings instruments that you may not be familiar with, but that may help you get more out of your money. Many people opt to consult a financial professional to help become aware of options and lay out a plan.
Delay retirement (The beach will wait for you)
People are working longer than ever before. Delaying your retirement by three years from age 62 to 65 can boost your assets significantly — thanks to the combination of making extra contributions to your employer-sponsored retirement plan, not taking withdrawals and allowing your funds more time to grow.
In addition, if you anticipate receiving Social Security retirement benefits, it's important to understand that monthly benefits differ substantially based on when you start receiving them and the filing option you choose. For every year you postpone collecting benefits beyond your full retirement age (typically 66 or 67), you can earn an annual delayed retirement credit of up to 8 percent.
On the flip side, filing for benefits before your full retirement age can permanently reduce your monthly income. Benefits will decrease based on how early you retire..
The bottom line is that there are real steps and strategies you can take today to help secure your future. It's never too early or too late to evaluate your current retirement savings plan — or create a new one.
https://www.clearyinsurance.com/wp-content/uploads/Cleary_Logo.jpg
0
0
Carol LaCombe
https://www.clearyinsurance.com/wp-content/uploads/Cleary_Logo.jpg
Carol LaCombe
2021-04-13 15:29:11
2021-04-13 15:36:07
Saving for Retirement: Are you Ready?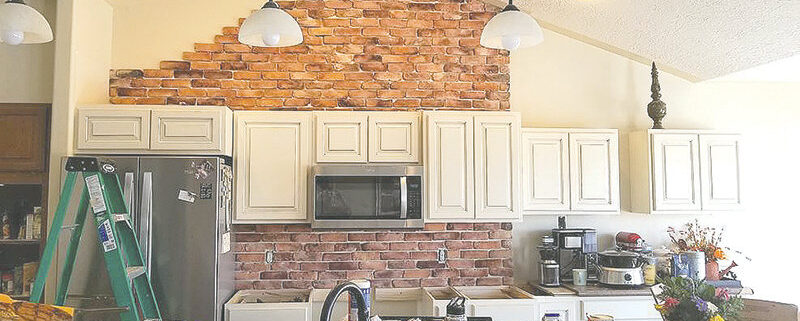 Staring at the same four walls for the past year may have triggered you to start thinking about making some changes. Many of us have taken the opportunity to tackle home projects this past year. In 2020, Farmers Insurance surveyed homeowners and found that 62% of those polled are planning renovation or maintenance on their homes. Of those planning renovations, only 28% said they understand their homeowner's policy. If you have already completed or are thinking about making changes, here are a few insurance considerations.
Additions

Your home insurance provides coverage for the home as it stands today. Increasing square footage, adding a garage or pool increase the value of your home beyond your coverage limits.

Improvements

The most common, and costly, improvements are made when updating bathrooms or kitchens. Upgraded finishes such as countertops, cabinets and fixtures may leave a gap in coverage. This is especially important for condo unit-owners. As a unit-owner you may be responsible for any improvements made after the purchase.

Faulty Work

Your policy most likely wont supply coverage for faulty work. For instance, if you update your electrical system and down the road it leads to a fire, there may be coverage for damage caused by the fire, but the cost to correct and replace the electrical components would be out of pocket.
When choosing a contractor, always request to see their certificate of insurance. Contractors should have coverage for liability, property, and workers compensation. In the event they do not have adequate insurance, you may want to consider a different contractor. If a contractor causes damage to your home, their insurance should be the primary option for recovery.
In summary, its important to ensure you have adequate coverage in place and are clear on the risks that come with home improvement. If you are planning or recently completed a renovation, please contact us to ensure your new investment is adequately protected!
https://www.clearyinsurance.com/wp-content/uploads/Cleary_Logo.jpg
0
0
Carol LaCombe
https://www.clearyinsurance.com/wp-content/uploads/Cleary_Logo.jpg
Carol LaCombe
2021-04-13 15:28:35
2021-04-14 08:27:44
This Old House, Needs Some Updates
More than a year into the COVID-19 pandemic, businesses have gotten used to a "new normal." But with new waves of the virus surging and wide-spread distribution of a vaccine still to come, small businesses need to know how to manage their risks.
We've shared the top questions you need to ask your insurance broker during the worsening pandemic. We also know that one of the biggest questions on business owners' minds is about business interruption.
If your business has to shut down during the latest wave of the pandemic, do you know if you're covered by your insurance policy? Even if you have business interruption insurance, you probably are not covered.
Read on to learn what business interruption insurance is, what it covers, and whether the pandemic will have any long-term effect on these policies moving forward.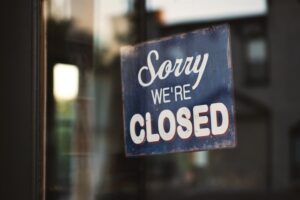 What is business interruption insurance?
Business interruption insurance is a policy that helps businesses recoup income lost when operations are halted due to direct physical loss or damage. While not usually sold as a stand alone coverage, business interruption insurance is often included as an add-on to a comprehensive business owner's policy or a commercial property insurance policy.
Looking for commercial insurance? Speak with a Cleary Insurance representative to make sure your business's unique challenges and risks are covered.
What events are covered?
Business interruption insurance applies after covered events that result in physical damage to business property, thereby preventing operations from running as usual. Examples of covered events include:
Fire
Natural disasters, like tornadoes and hurricanes
Wind
Lightning
Vandalism or damage from riots
However, not all catastrophes are covered by business interruption insurance. Exceptions include:
Floods and earthquakes. These are typically covered under a separate policy.
Policies have exclusions for losses due to viruses or communicable diseases, as these do not cause direct physical damage.
What types of losses are covered?
Business interruption insurance typically covers the following expenses:
Operating expenses, including mortgage, rent, or lease payments
Moving to a temporary location & reasonable expenses to keep the business operating
Payroll
Taxes
Loan payments
Profits that would have been earned, based on documented pre-loss earnings. If you can't prove you would have earned that income, you cannot submit a claim against it.
Replacing machinery and retraining employees
Please also note that claims are only paid out if the insured business actually sustains a loss as result of the business interruption.
How long does coverage last?
Business interruption insurance coverage lasts until the end of the business interruption period, as specified in your policy. The standard policy limits the restoration period to 30 days, but this can often be extended up to 1 year by endorsement.
How much does business interruption insurance cost?
Business interruption insurance average cost varies based on factors like:
Industry
Number of employees
Amount of coverage
Prior claims
Location
When calculating the cost for your business, keep in mind that business interruption insurance premiums are tax-deductible.
How much coverage do you need?
We recommend that you choose a coverage limit appropriate for your business, based on factors like how long it would take your business to resume operations following a loss.
Work back from the worst-case scenario – how long would it take you to repair the physical damage, get new equipment, and retrain staff? Keep in mind that if your costs exceed your coverage limit, you will have to pay out of pocket for extra expenses.
At Cleary Insurance, we work with business owners to help them get the right amount of coverage based on their specific business risks, earnings, and projections. If you're unsure what that looks like for your business, we can help.
https://www.clearyinsurance.com/wp-content/uploads/Cleary_Logo.jpg
0
0
Carol LaCombe
https://www.clearyinsurance.com/wp-content/uploads/Cleary_Logo.jpg
Carol LaCombe
2021-03-03 10:06:48
2021-04-06 11:11:24
Business Interruption Insurance 101: During the Pandemic and Beyond