In a March 21, 2022 statement, President Joe Biden cautioned businesses in the private sector to harden their cyber defenses, reiterating earlier warnings related to potential cyberattacks against U.S. organizations by Russia.
"I have previously warned about the potential that Russia could conduct malicious cyber activity against the United States, including as a response to the unprecedented economic costs we've imposed on Russia alongside our allies and partners," Biden said. "It's part of Russia's playbook. Most of America's critical infrastructure is owned and operated by the private sector, and critical infrastructure owners and operators must accelerate efforts to lock their digital doors."
While there is no evidence of an imminent attack tied to the Russia-Ukraine crisis, Biden's top cybersecurity officer Anne Neuberger noted that the everyday cyber risks businesses face and the potential for Russia-led cyberattacks call for urgency.
"There is no evidence of any specific cyberattack that we're anticipating for," Neuberger said. "There is some preparatory activity that we're seeing, and that is what we shared in a classified context with companies who we thought might be affected."
While declining to offer more detail on the type of preparatory actions seen by threat intelligence researchers, Neuberger said officials are focused on patching known vulnerabilities at all firms that make attacks far easier for attackers than they need to be.
To further assist private sector companies in strengthening their defenses, the Biden Administration issued a fact sheet with specific guidance on protective measures. Specific recommended actions for private sector organizations include:
Mandating the use of multifactor authentication on systems
Deploying modern security tools that continuously look for and mitigate threats
Working with cybersecurity professionals to ensure that organizational systems are patched and protected against all known vulnerabilities
Changing passwords across networks so previously stolen credentials are useless to malicious actors
Backing up data and creating offline backups
Having emergency plans in place and ensuring those plans are practiced regularly so the business can respond quickly following a cyberattack
Encrypting data
Educating employees on common cyberattack strategies and encouraging them to report suspicious activity (e.g., slow or poorly behaving laptops)
Establishing relationships with local FBI field offices or Cybersecurity and Infrastructure Security Agency (CISA) regional offices
https://www.clearyinsurance.com/wp-content/uploads/Cleary_Logo.jpg
0
0
Carol LaCombe
https://www.clearyinsurance.com/wp-content/uploads/Cleary_Logo.jpg
Carol LaCombe
2022-04-19 13:06:12
2022-04-19 13:12:04
Harden Your Cyber Defenses Immediately!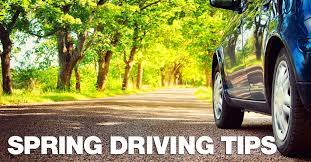 As flowers bloom, drivers often think the worst of their driving worries have melted away, but spring driving comes with its own unique set of risks. Heavy spring showers, potholes, increased wildlife activity and pedestrian traffic are just a few of the risks spring drivers need to watch out for. Knowing the following tips for safe spring driving can help prevent accidents.
Winter weather often creates large potholes that can be difficult to see. Keep a safe following distance in case the driver in front of you reacts. Try not to swerve to avoid potholes, but brake gently before and navigate them with caution.
Rain mixed with even a little bit of oil on the road can create dangerous conditions. Increase your following distance, turn your headlights on and drive slowly during heavy spring rains.
Animal activity increases during the spring. If you see an animal on the road, slow down or prepare to stop. Be on high alert at dusk and in rural areas where animals are most active.
Warm weather means more people will be out walking and biking. Slow down in your neighborhood and pay extra attention to crosswalks and other high-traffic areas.
Cold weather and harsh conditions can wear your tires and deflate them. Check the treads on your tires to ensure you have proper traction and check for proper inflation.
Months of snow, ice and salt can wear down your wipers, making it difficult to see in spring storms. Clean your wiper blades with wiper fluid and wash the windshield. If your wipers are still leaving patterns on the glass, it's time to buy a new set.
Abiding by safe driving tips can help you and others stay safe on the road while driving during the spring months. For additional questions about safe driving during the spring months, contact Cleary Insurance, Inc.
https://www.clearyinsurance.com/wp-content/uploads/Cleary_Logo.jpg
0
0
Carol LaCombe
https://www.clearyinsurance.com/wp-content/uploads/Cleary_Logo.jpg
Carol LaCombe
2022-04-19 13:05:14
2022-04-19 13:06:49
Tips for Safe Spring Driving
Posted by AllWays Health Partners Blog Team on April 07, 2022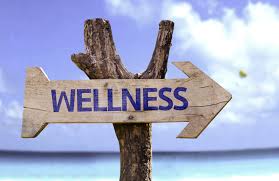 No matter what age you are, exercising your brain in a focused and deliberate way can provide numerous benefits, from better attention to faster learning, and keeping your memory sharp is a major part of this.
Having good recall is important—you'd never find your car keys or remember birthdays without it—but memory skills can go deeper than everyday function. For instance, a study in the journal Memory found that people with good memory tend to have a stronger sense of purpose overall, and that contributes to better mental and physical health.
Considering the ripple effect that comes with improved memory, that means keeping your memory in shape is crucial. Ready for your brain workout? Consider these five tools as a starting point:
1. Language learning app
Even if it's been decades since you sat in a classroom, learning another language—or you never had those classes at all—you can still give your brain a major boost by studying a second language.
According to research in Frontiers in Neuroscience, just a few months of a language program can lead to functional changes in the brain, especially among older people. There are plenty of language-learning apps that are easy to use and many offer a free trial, with options like Duolingo, Babbel, Pimsleur, and Rosetta Stone. Apps like these have both reading and listening comprehension, which fires up different parts of the brain.
2. Music player
From digging out your retro cassette player to asking your smart speaker to fire up your favorite playlist, it doesn't matter you get music delivered, it's the tunes that provide benefits. Even better? Make sure the music is upbeat.
According to a study in the journal PLOS ONE, listening to music you describe as "happy" can prompt creativity, problem solving, and a positive mood, which all contribute to better memory function. For some people, even having music on in the background can help with memory capacity, especially if you're listening while learning new information.
3. Jigsaw puzzles
Whether it's a 1,000-piece puzzle that takes over your dining room table or a simple 100-piece version you can snap together in an hour, jigsaw puzzles have been shown to use multiple types of cognitive function and can even protect your brain as you get older.
Not only are you challenging your memory and concentration, but doing a puzzle can also help reduce stress, according to commentary from Baylor University. That's particularly true if you make it a social activity, another way to give your brain a break from being busy and overwhelmed.
4. Light dumbbells
Could a pair of 5-pound or 10-pound dumbbells really help your memory? There's plenty of research that suggests strength training is a big-time brain booster. Although cardio exercise shows benefits as well, lifting weights seems especially protective for memory.
For example, a study published in the journal Acta Psychologica found that even one session of strength exercises can improve memory performance, even after short-term stress—which tends to reduce memory function. Regular training is even better: Research from The University of Sydney in Australia showed that lifting weights can slow and even halt age-related brain changes, especially the parts of the brain vulnerable to Alzheimer's disease.
5. Mindfulness and sleep app
The connection between quality sleep and optimal memory function is well established. In fact, sleep affects all of your brain functions, including mood, judgment, perception, and learning. Research from Harvard University notes that sleep is when your memories get organized and stored, so skimping on your shuteye can have serious effects on both short-term and long-term memory.
If you struggle with sleep, consider trying an app that focuses on mindfulness, relaxation, and deep breathing exercises, such as Headspace, Calm, Smiling Mind, and 10% Happier.
No matter what tools you choose, one of the most important aspects of boosting memory function is consistency. Just like building your muscles through strength training, keeping your memory in shape is best done by getting into a regular habit that becomes part of your everyday mix.
https://www.clearyinsurance.com/wp-content/uploads/Cleary_Logo.jpg
0
0
Carol LaCombe
https://www.clearyinsurance.com/wp-content/uploads/Cleary_Logo.jpg
Carol LaCombe
2022-04-19 13:02:09
2022-04-19 13:02:09
5 Tools That Can Sharpen Your Memory