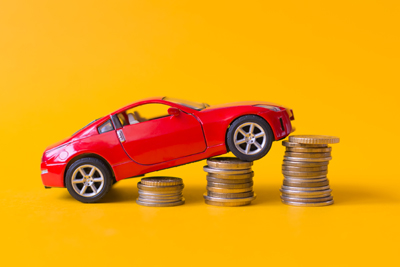 Seeking a return to profitability after a few years of underwriting losses, U.S. private passenger auto insurers continue to issue double-digit rate increases for drivers, according to a report from S&P Global.
Over half of the country has seen double-digit auto insurance rate increases.
The average premium has gone up 11% year-to-date nationwide, S&P revealed.
"The countrywide average will have increased by double digits in back-to-back years if this trend continues for the remainder of 2023," the ratings firm added.
Among the top 10 personal auto insurers, USAA, Farmers Insurance and State Farm have implemented the largest effective rate changes year-to-date, with average increases of 14.9%, 14.2% and 13.9%, respectively. The top insurers with the lowest average increases so far are GEICO at 7.6%, Progressive at 8.5%, and Nationwide and Liberty Mutual at 8.8% each.
Rate increases vary widely by state, S&P noted. Nevada has had the highest overall effective rate increase so far at 27.9%, while rates in Idaho have increased the least at just 2.5% on average. In all, 32 states have seen double-digit increases.
Texas has the highest cumulative rate increase stretching back to January 2022, at 37.6% over the 20-month period. Seven other states have a cumulative effective rate increase of at least 30% since 2022. They include Illinois, Ohio, Tennessee, Nevada, Arizona, Illinois and Utah.
The states with the lowest cumulative increases are Hawaii (4.4%), Vermont (6.3%), North Carolina (8.2%) and California(11.1%). S&P noted that the cumulative rate increase in California is low "due to the almost two-year hiatus by the state regulator to approve any private auto rate increase."

Rate-change data in S&P's analysis is current through Aug. 18, 2023, and reflects 8.5 months of approved rate filings.
Key Takeaways
Even as insurance providers increase rates, consumers are looking for ways to reduce costs. Individuals are encouraged to discuss potential discounts with their insurance agents. Such deals may include reduced rates for good driving or bundling coverage.
While Cleary Insurance, Inc. cannot control insurance pricing, we can help you explore options for lowering rates without sacrificing essential coverage.
Contact us today to review your unique auto insurance policy.
The content of this News Brief is of general interest and is not intended to apply to specific circumstances. It should not be regarded as legal advice and not be relied upon as such. In relation to any particular problem which they may have, readers are advised to seek specific advice. © 2023 Zywave, Inc. All rights reserved
http://www.clearyinsurance.com/wp-content/uploads/Cleary_Logo.jpg
0
0
Carol LaCombe
http://www.clearyinsurance.com/wp-content/uploads/Cleary_Logo.jpg
Carol LaCombe
2023-10-23 15:20:22
2023-10-23 15:20:22
Rate Increases on Personal Auto