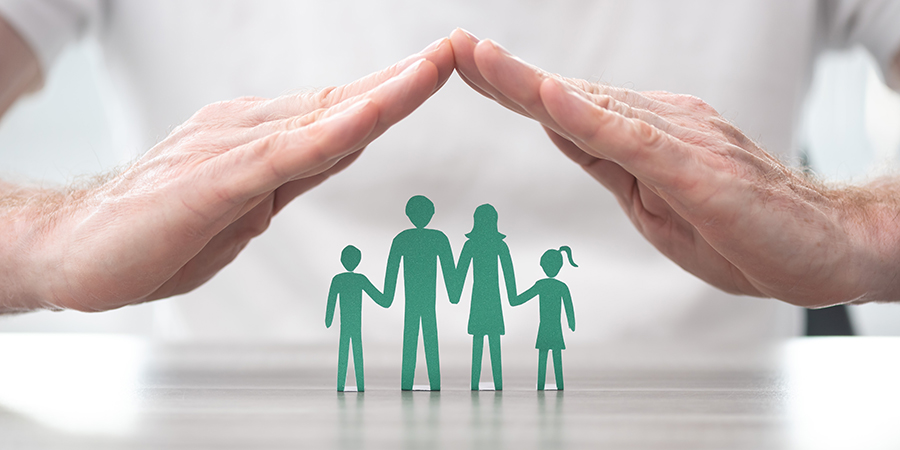 It's not something anyone likes to think about, but life-altering illnesses and injuries happen every day. We wouldn't be able to get out of bed in the morning if we fixated on all the ways we could hurt ourselves.
In fact, just over one-in-four of today's 20-year-olds will find themselves unable to work at some point during their career because of an illness or injury.1
On top of that, there are also lots of ways to die prematurely — many overlapping with ways to become injured or disabled. Any of these scenarios can have significant financial impacts on you or your family.
But there are ways to help protect against such circumstances.
To illustrate, consider the following hypothetical examples based on the experiences of real, everyday people. One illustrates how life insurance can help provide protection for your family should something unexpected happen to you. The other shows how disability income insurance can help with income needs should an illness or injury prevent you from working.
Life insurance
One ordinary day, Erica came home from work to find her husband Blake unconscious on the kitchen floor. She couldn't wake him up. An autopsy would reveal that he'd had a brain aneurism that morning and died instantly. He was in his 40s with no health problems. He left behind two daughters and his wife — his high school sweetheart.
Fortunately, Blake had a life insurance policy to provide for his family.
Giving loved ones a way to cope with situations like Erica's is a compelling reason to buy life insurance. Term policies are typically inexpensive, especially if you're young and healthy.
Permanent life insurance policies are more expensive, but they provide coverage for as long as you live for a steady premium, whereas term policies typically are designed for shorter time frames. In addition, they build cash value over time, making them an option for funds in later years.
Long-term disability income insurance
A disability can affect your mind, body, or both. And it can affect your ability to earn a living: your most valuable financial asset.
Financially, a long-term disability or illness can have a greater financial impact than premature death. You still have living expenses, but you also have increased health care expenses—without any way to make money to pay for them.
Xavier was a young doctor when he learned he had a rare and aggressive form of cancer—and it was already in stage 4. He had to put his plans on hold and immediately enter treatment. Few people Xavier's age have the foresight to purchase disability income insurance or even know it exists. But Xavier did, because a fellow doctor recommended it. Adding insult to injury, those benefits could be taxable, whereas a private policy's benefits would not be, assuming Xavier had paid the premiums out of his take-home pay.
Conclusion
A financial professional can provide you with quotes and different policy options tailored to your circumstances. Both types of insurance are cheaper when you're younger. You'll be paying premiums for more years, but you're more likely to be insurable and get coverage when it's most affordable. We all like to think that serious illness, disability, and premature death won't ever happen to us or to our loved ones. But one way to make the possibility less scary is to buy the right insurance. Knowing that you'll have the financial support you need in a challenging time will make life's uncertainties and misfortunes less difficult to endure.
http://www.clearyinsurance.com/wp-content/uploads/Cleary_Logo.jpg
0
0
Carol LaCombe
http://www.clearyinsurance.com/wp-content/uploads/Cleary_Logo.jpg
Carol LaCombe
2023-04-11 15:04:39
2023-04-11 15:04:40
Why you Need Both Life and Disability Insurance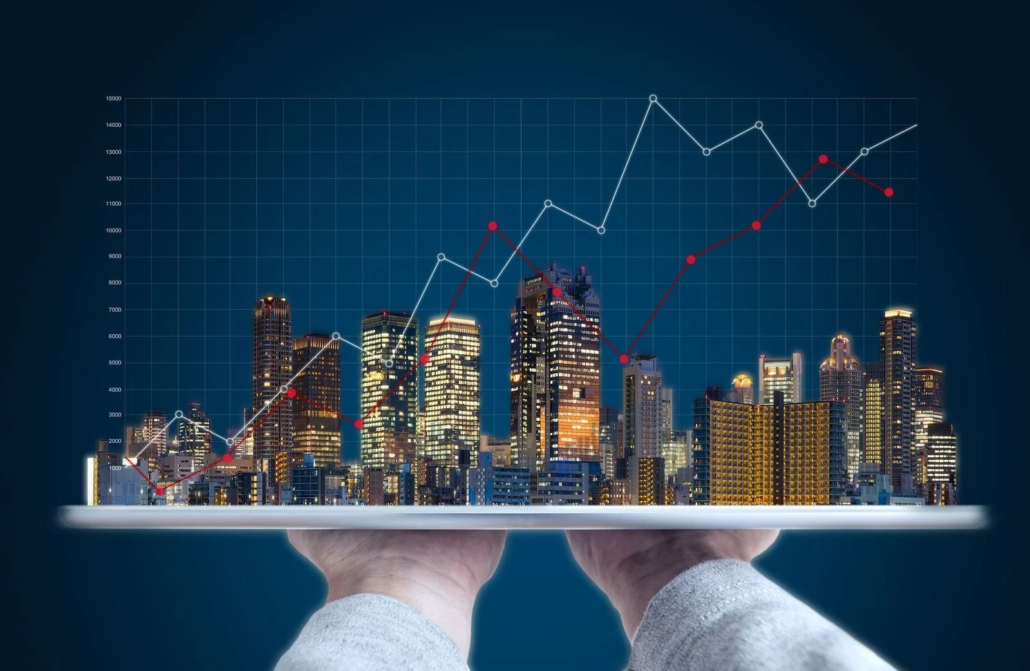 Global, national, and local economies have changed dramatically in recent years as a result of the pandemic, global conflicts, and other factors. The war in Ukraine has resulted in higher fuel costs, which contributes to rising supply and transportation costs. Financing costs are also increasing as central banking systems, such as the U.S. Federal Reserve, raise interest rates. Businesses are also confronting supply chain disruptions, worker shortages, sustained inflation, and other challenges.
Increased risks from natural catastrophes
Businesses also face increased risks from severe weather and natural catastrophes caused by climate change — including wildfires, drought/heat waves, tornadoes, hurricanes, and flooding. In 2020, the U.S. saw a record 22 weather-related disasters that each caused more than $1 billion in damage, and together resulted in approximately $95 billion in losses.1 2021 saw 20 such events with a total of more than $145 billion in damages. 2
Factors contributing to inflation
With multiple economic forces converging, the market is experiencing marked increases in the value — and the rebuilding and replacement costs — of commercial property, including buildings, fixtures, and equipment. Given this situation, now is the time to assess the value of your business property and review your insurance coverage. Notable trends that are continuing to drive inflation and raise commercial property valuations and insurance costs include:
Decreased supplies
Increased demand
Tightening labor market
Property valuation changes and insurance limits
The replacement value of a building is not its market value or what it's worth in the current real estate market. It is the cost you will incur to rebuild or replace the property with materials of like kind and quality. Because construction costs — including rebuilding costs — have gone up, the cost to repair or replace your building has increased as well.
Furthermore, supply and labor shortages can delay construction projects. If your business needs to rebuild following a fire or other disaster, it may take extra time to reopen facilities and drive up business interruption losses. Delays can add to additional costs—for instance, if you must lease temporary office or warehouse space.
Similarly, supply chain disruptions, labor costs, and other market forces may drive up the costs of equipment and goods specific to your business. When reappraising the replacement cost of your buildings, you may want to consider the replacement costs of equipment and stock that are essential to your business.
Higher property valuation will likely require you to increase the limits of your insurance coverage, resulting in premium increases – but it will also provide peace of mind knowing that, in the event of a catastrophic loss, your business has proper coverage.
Start a conversation with your broker or agent
Insurers are seeing higher claims costs because of increases in constructions costs and the frequency and severity of losses. Together, these factors may result in higher premiums for your commercial property coverage.
Consider reaching out to us to review your commercial property insurance, as well as the stability and track record of your insurer. You may want to discuss conducting a new appraisal of the replacement value of your facilities, equipment, and stock. Look at options for raising your policy limits to adequately cover the increased costs of replacing business assets and keeping your business afloat if your operations are disrupted.
Click here to read the Chubb article in more detail.
Sources
1 https://www.noaa.gov/stories/record-number-of-billion-dollar-disasters-struck-us-in-2020
2 https://www.climate.gov/news-features/blogs/beyond-data/2021-us-billion-dollar-weather-and-climate-disasters-historical
3 https://www.jchs.harvard.edu/research-areas/remodeling/lira
4 https://www.nbcdfw.com/news/local/construction-costs-hit-highest-spike-in-50-years/2891677
5 https://www.levelset.com/news/construction-costs-spike-can-contractors-fight-effects/
6 https://fortune.com/2021/03/31/lumber-prices-2021-chart-wood-production-high-why-is-lumber-so-expensive-right-now-home-prices-data-update/
7 https://fortune.com/2022/01/12/lumber-prices-skyrocket-again-weather-sawmill-production-supply-chain/
This document is advisory in nature and is offered as a resource to be used together with your professional insurance advisors in maintaining a loss prevention program. It is an overview only, and is not intended as a substitute for consultation with your insurance broker, or for legal, engineering or other professional advice.
Chubb is the marketing name used to refer to subsidiaries of Chubb Limited providing insurance and related services. For a list of these subsidiaries, please visit our website at www.chubb.com. Insurance provided by ACE American Insurance Company and its U.S. based Chubb underwriting company affiliates. All products may not be available in all states. This communication contains product summaries only. Coverage is subject to the language of the policies as actually issued. Surplus lines insurance sold only through licensed surplus lines producers. Chubb, 202 Hall's Mill Road, Whitehouse Station, NJ 08889-1600.
http://www.clearyinsurance.com/wp-content/uploads/Cleary_Logo.jpg
0
0
Carol LaCombe
http://www.clearyinsurance.com/wp-content/uploads/Cleary_Logo.jpg
Carol LaCombe
2023-04-11 14:57:41
2023-04-12 11:19:24
Commercial Property and Inflation
https://www.clearyinsurance.com/wp-content/uploads/cardiac-arrest.jpg
183
276
specialk
http://www.clearyinsurance.com/wp-content/uploads/Cleary_Logo.jpg
specialk
2023-01-26 11:52:49
2023-01-26 11:52:49
A primer on cardiac arrest