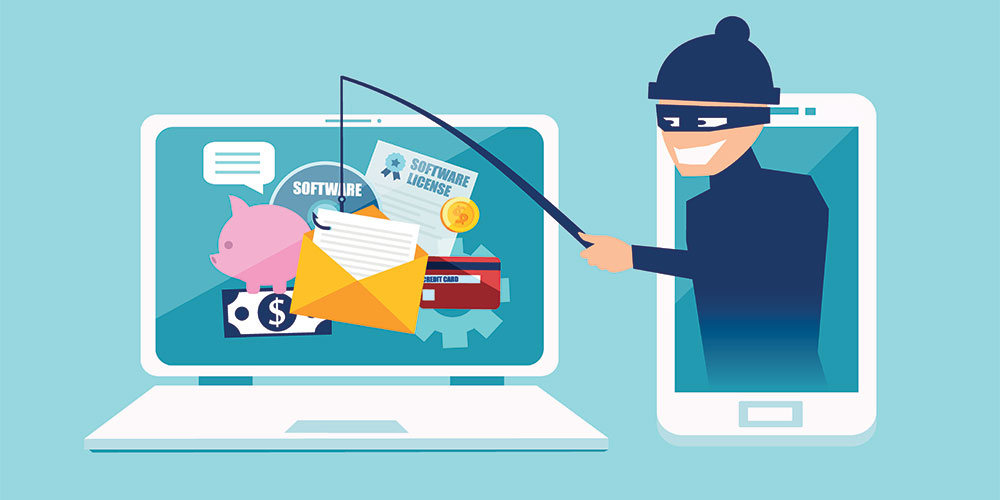 Natural disasters and supply chain disruption—already a challenge for the broader insurance industry—are poised to become more of a problem for the cyber sector in 2022, Experian predicted. Charitable organizations and individuals will likely see an uptick in phishing attempts designed to provoke emotional responses in times of stress. Post-disaster donation scams have already cropped up and won't abate any time soon.
"Thieves will impersonate legitimate vendors selling scarce items in high demand—be they masks, personal protective equipment, oxygen or other critical items," the firm warned. The prediction ties in with another: the fact that individuals' susceptibility to scams puts both corporations and consumer pocketbooks at risk.
"Remote or hybrid work and the IT [information technology] infrastructure required to support these constantly shifting patterns—both in the corporate office and in the home—mean vulnerabilities that emerged last year will only become more acute in the one to come," the firm commented.
Experian highlighted online gambling as a greater source of attacks in the coming year. With many states legalizing the practice in recent years, cybercriminals have already begun placing their bets that online gamblers and the platforms themselves will fall for phishing scams.
"While cyberattacks on fantasy sports sites aren't unheard of, expect them to become much more common as more people get involved with this activity…hackers [will] use this as a means to break into digital wallets, especially during times when bitcoin is soaring in value," Experian said.
The firm said that increased reliance on digital assets would introduce more vulnerabilities in 2022. Non-fungible tokens (NFTs) experienced significant hype in 2021, and "where value—or perceived value—goes, thieves and bad actors will follow."
"As cryptocurrencies and NFTs become more commonplace and are increasingly accepted as legitimate parts of our financial and technological landscape, both will become targets for attack," Experian said. "The combination of a cryptocurrency transaction with distributed ledger technology make NFTs uniquely positioned for multiple points of vulnerability."
Experian predicted pathways to further disruption on the national stage as hackers become more "brazen" about targeting critical infrastructure. Infrastructure improvements have been a key goal for the federal government in 2021, one that comes with massive new budgets cybercriminals won't be able to resist.
"The sums are so large, and their distribution involves so many institutions and processes—from the Treasury to vendors, to banks, to individual contractors—that hackers will be probing for weaknesses in the money supply chain," said Experian. State-sponsored hackers will also likely seek further disruption of electrical grids, energy firms and manufacturers.
"Businesses must increase their focus and move past simply catching up to the 'new normal' in how they operate," said Michael Bruemmer, global vice president of Experian Data Breach Resolution. "Cybercriminals have honed in on pandemic disruptions this past year, so security professionals need to shore up security protocols and have data breach response plans in place—especially for ransomware—should a breach occur."
© 2022 Zywave, Inc. All rights reserved.
https://www.clearyinsurance.com/wp-content/uploads/Cleary_Logo.jpg
0
0
Carol LaCombe
https://www.clearyinsurance.com/wp-content/uploads/Cleary_Logo.jpg
Carol LaCombe
2022-01-31 15:22:02
2022-01-31 15:22:02
2022 Set to be "Hangover" Year From 2021's Cyber Epidemic

Understand Your Rights Against Surprise Medical Bills
The No Surprises Act protects people covered under group and individual health plans from receiving surprise medical bills when they receive most emergency services, non-emergency services from out-of-network providers at in-network facilities and services from out-of-network air ambulance service providers. It also establishes an independent dispute resolution process for payment disputes between plans and providers, and provides new dispute resolution opportunities for uninsured and self-pay individuals when they receive a medical bill that is substantially greater than the good faith estimate they get from the provider.
Starting in 2022, there are new protections that prevent surprise medical bills. If you have private health insurance, these new protections ban the most common types of surprise bills. If you're uninsured or you decide not to use your health insurance for a service, under these protections, you can often get a good faith estimate of the cost of your care up front before your visit. If you disagree with your bill, you may be able to dispute the charges. Here's what you need to know about your new rights.
What Are Surprise Medical Bills?
Before the No Surprises Act, if you had health insurance and received care from an out-of-network provider or an out-of-network facility, even unknowingly, your health plan may not have covered the entire out-of-network cost. This could have left you with higher costs than if you got care from an in-network provider or facility. In addition to any out-of-network cost-sharing you might have owed, the out-of-network provider or facility could bill you for the difference between the billed charge and the amount your health plan paid, unless banned by state law. This is called "balance billing." An unexpected balance bill from an out-of-network provider is also called a surprise medical bill.
People with Medicare and Medicaid already enjoy these protections and are not at risk for surprise billing.
What Are the New Protections if I Have Health Insurance?
If you get health coverage through your employer, a Health Insurance Marketplace or an individual health insurance plan you purchase directly from an insurance company, these new rules will:
Ban surprise bills for most emergency services, even if you get them out-of-network and without approval beforehand (prior authorization).
Ban out-of-network cost-sharing (such as out-of-network coinsurance or copayments) for most emergency and some non-emergency services. You can't be charged more than in-network cost-sharing for these services.
Ban out-of-network charges and balance bills for certain additional services (such as anesthesiology or radiology) furnished by out-of-network providers as part of a patient's visit to an in-network facility.
Require that health care providers and facilities give you an easy-to-understand notice explaining the applicable billing protections, who to contact if you have concerns that a provider or facility has violated the protections and that patient consent is required to waive billing protections (i.e., you must receive notice of and consent to being balance billed by an out-of-network provider).
What if I Don't Have Health Insurance or Choose to Pay for Care on My Own Without Using My Health Insurance (Also Known as "Self-Paying")?
If you don't have insurance or you self-pay for care, in most cases, these new rules make sure you can get a good faith estimate of how much your care will cost before you receive it.
What if I'm Charged More Than My Good Faith Estimate?
For services provided in 2022, you can dispute a medical bill if your final charges are at least $400 higher than your good faith estimate and you file your dispute claim within 120 days of the date on your bill.
What if I Don't Have Insurance From an Employer, a Marketplace or an Individual Plan? Do These New Protections Apply to Me?
Some health insurance coverage programs already have protections against surprise medical bills. If you have coverage through Medicare, Medicaid or TRICARE, or receive care through the Indian Health Services or Veterans Health Administration, you don't need to worry because you're already protected against surprise medical bills from providers and facilities that participate in these programs.
What if My State Has a Surprise Billing Law?
The No Surprises Act supplements state surprise billing laws; it does not supplant them. The No Surprises Act instead creates a "floor" for consumer protections against surprise bills from out-of-network providers and related higher cost-sharing responsibility for patients. So as a general matter, as long as a state's surprise billing law provides at least the same level of consumer protections against surprise bills and higher cost-sharing as does the No Surprises Act and its implementing regulations, the state law generally will apply.
For example, if your state operates its own patient-provider dispute resolution process that determines appropriate payment rates for self-pay consumers, and Health and Human Services (HHS) has determined that the state's process meets or exceeds the minimum requirements under the federal patient-provider dispute resolution process, then HHS will defer to the state process and would not accept such disputes into the federal process.
As another example, if your state has an All-Payer Model Agreement or another state law that determines payment amounts to out-of-network providers and facilities for a service, the All-Payer Model Agreement or other state law will generally determine your cost-sharing amount and the out-of-network payment rate.
Where Can I Learn More?
Still have questions? Visit CMS.gov/nosurprises or reach out to human resources.
Source: Centers for Medicare and Medicaid Services
https://www.clearyinsurance.com/wp-content/uploads/Cleary_Logo.jpg
0
0
Carol LaCombe
https://www.clearyinsurance.com/wp-content/uploads/Cleary_Logo.jpg
Carol LaCombe
2022-01-31 15:21:39
2022-01-31 15:21:39
Surprise Billing: Know Your Benefits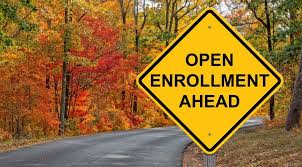 An open enrollment period is a short period of time when you can enroll in or make changes to your employee benefits elections. Possible changes include adding or dropping coverage, adding or removing dependents, or enrolling in benefits for the first time.
Open enrollment is your opportunity to take advantage of important benefits, such as health, vision, dental and life insurance, a health savings account (HSA), and a retirement plan.
The decisions you make during the open enrollment period can have a significant impact on your life and your finances, so it is important to weigh your options carefully and to make your decisions during the open enrollment period.
Failure to comply with your employer's open enrollment deadline could result in a loss of coverage for you and your loved ones. Missing this deadline also means that you could be unable to make changes or enroll in benefits until the next open enrollment period.
One exception to this rule is if you experience a life-changing qualifying event that would trigger a special enrollment period (SEP). Events such as getting married or divorced, having or adopting children, or losing eligibility for other health coverage can trigger special enrollment rights. In some cases, you can also qualify for special enrollment if you become eligible for a premium assistance subsidy under Medicaid or a state Children's Health Insurance Program (CHIP).
If you think you might qualify for a SEP, contact your HR manager. If you have not recently experienced a life event, but have missed the open enrollment deadline, you should also contact your HR manager to find out whether you have any other options.
Options for Obtaining Health Coverage
If you miss your employer's open enrollment deadline, there are a number of ways in which you can try to obtain health insurance; however, the availability of some options will depend on their enrollment deadlines.
Spousal Benefits—If your spouse receives benefits from his or her employer and the open enrollment period is still open (or coming up), you may be able to enroll in coverage through your spouse's plan.
Young Adult Benefits Under a Parent's Plan—If you are younger than 26 years old, you may be able to be added as a dependent on your parent's plan. If your parent's plan offers dependent coverage, this option should be available to all children under 26, regardless of whether or not you are employed, married, have children or are a student. However, this option is likely available only if your parent's work-based plan offers coverage for family members and if the open enrollment period for that plan has not yet closed.
State Insurance Marketplace—Depending on the timing, you can consider buying health insurance from the Health Insurance Exchange Marketplace. Marketplace coverage is only available for purchase during an annual open enrollment period, unless you qualify for a SEP. (See the SEP section of www.healthcare.gov to check). Similar to employer-based plans, a SEP can be triggered if you experience a qualifying life event.
https://www.clearyinsurance.com/wp-content/uploads/Cleary_Logo.jpg
0
0
Carol LaCombe
https://www.clearyinsurance.com/wp-content/uploads/Cleary_Logo.jpg
Carol LaCombe
2021-10-07 09:01:12
2021-10-07 09:01:12
What Happens If I Miss Open Enrollment?