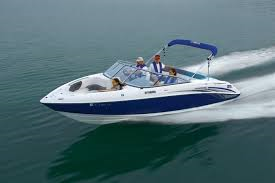 As the weather warms up, many recreational boaters head to lake, river, or the ocean to fish, waterski, cruise, and relax onboard a boat, yacht or other personal watercraft. With nearly 12 million registered recreational boats in the U.S.*, it's no wonder the waterways are a popular place to go. Before you head out with friends and family, take note of a few important safety tips.1. Make sure everyone wears a life jacket.
Victims drowned in approximately 80% of fatal boating accidents. Of those, 83% were not wearing a life jacket. Insist that your crew and guests all wear a life jacket that fits them well. This can help them stay afloat in rough waters, protect them against hypothermia, and in some cases, can keep their head above water.
 2. Use the right kind of life jackets for the situation.
Boats 16 feet and longer must be equipped with one Type I, II, III, or V personal floatation device (PFD) plus one Type IV throwable device. Boats that are 16 feet or less must have one Type I, II, III or V PFD for each person aboard. All boats must be equipped with one Type I, II, III, or V personal floatation device for each person aboard.  Boats 16 feet and longer must also be equipped with a Type IV throwable device. All PFDs should be in good condition and have a Coast Guard Approval Number.
Type I PFDs are often called off-shore life jackets. They provide the most buoyancy and are effective in all waters, especially open, rough, or remote waters where rescue may be delayed. They are designed to turn most unconscious wearers to a face-up position in the water.
Type II PFDs are near-shore buoyancy vests. They are intended for calm, inland water or waters where there is a good chance of quick rescue.
Type III PFDs are also called floatation aids. They are good for calm, inland water, similar to Type II.
Type IV PFDs are designed to be thrown to a person in the water and grasped and held by the user until rescued.
Type V PFDs are special use devices. They may be carried instead of other PFDs if used in accordance with the approved conditions designated on the label. They may be inflatable vests, deck suits, work vests, board sailing vests or hybrid PFDs.
3. Never drink alcohol and go boating.
Alcohol use is a leading contributor to fatal boating accidents, causing approximately 15% of the deaths each year. Stay sharp when you're on the water by leaving the alcohol on dry land.
 4. Recreational boaters should take a boating safety course.
Only 13% of the boating deaths occurred on vessels where the operator had received a nationally approved boating safety education certificate. You may even qualify for a reduced insurance rate if you complete a safety course. Contact your local Coast Guard Auxiliary, U.S. Power Squadron chapter or visit uscgboating.org for details.
5. Put down the cell phone.
One of the top five contributing factors to boating accidents is inattention. Just like distracted driving on our highways, talking, texting, and other use of cell phones while boating is a growing problem on the water. Don't contribute to this problem. Keep your eyes on the water ahead and around you.
 6. Drive at a safe speed and follow all boating safety and navigational rules.
Excessive speed and improper lookout are two of the top contributing factors to boating accidents. Make sure you understand the local rules and laws of the waterway and follow them closely. Take note of visibility, traffic density, and proximity to navigational hazards such as shoals, rocks, or floating objects.
7. Check the weather forecast and be prepared for it to change.
A calm day can quickly turn ugly on the water. There were 41 deaths in 2016 attributed to weather conditions. Keep an eye out for changing weather conditions and stay on top of the forecast while boating.
 8. Take action before a storm hits.
Storm and hurricane forecasts and warnings are issued by the National Hurricane Center. Boaters can get information from VHF marine radios, commercial radios and television stations and newspapers. As a boater, you need to be aware of the types of advisories and take action before a storm hits. Warnings range from small craft advisories, with winds of 18 knots or less, up to hurricane warnings with winds of 74 miles per hour (64 knots) or greater.
 9. Register for a free Maritime Mobile Service Identity (MMSI) number and have a VHF radio equipped with Digital Selective Calling (DSC) installed and connected to your GPS.
When in coastal and inshore waters, these preparations can help take the search out of search and rescue. DSC allows the VHF radio to transfer information digitally, and to instantly send a digital distress alert, which includes your exact position, to the Coast Guard upon activation of the emergency button. Part of the alert is the MMSI number, which will identify your vessel automatically.
10. Use a carbon monoxide detector.
All internal combustion engines emit carbon monoxide, a poisonous gas that can make you sick in seconds and kill in minutes. Remember, you cannot see, smell, or taste CO, so know the symptoms (similar to seasickness or alcohol intoxication).
11. File a float plan.
The U.S. Coast Guard recommends that you always tell a friend or family member where you plan to go and when you'll be back. That way, the proper officials can be notified if you don't return when expected.
 12. Get a free Vessel Safety Check.
Boats are complex machines and need regular maintenance to stay running smoothly and safely. The U.S. Coast Guard Auxiliary and U.S. Power Squadron offer Vessel Safety Checks at no cost, so let their certified vessel examiners check your boat's equipment and provide you with safety information before you go out on the water. Check with your marina or yacht club to find one in your area.
http://www.clearyinsurance.com/wp-content/uploads/Cleary_Logo.jpg
0
0
Carol LaCombe
http://www.clearyinsurance.com/wp-content/uploads/Cleary_Logo.jpg
Carol LaCombe
2018-06-29 10:23:21
2018-06-29 15:00:39
12 Safety Tips for Recreational Boaters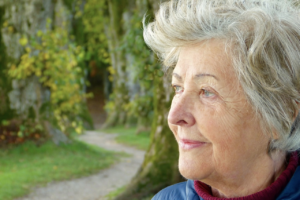 Presented by:  June Duncan
Planning for long-term care — it's one of those situations that no one wants to experience but everyone needs to be prepared for. As we age, it's important that we get a plan in place, not just for our own security but for our loved ones, as well. Being a caregiver is a burden not many want to face unexpectedly. More importantly, you want to make sure you have access to the best possible care in your golden years.
That's why planning for long-term care, which will assist you with everyday tasks like dressing and eating, is critical, even if the potential is a long way off. Doing so will also give you and your loved ones peace of mind about your future. Here are some ways to get started.
Tips on Planning for Long-Term Care
When you are ready to make decisions about your future care, you may feel anxious about the unknown or melancholy about aging. If you are in good health, you might convince yourself that planning for future care is unnecessary — putting the cart in front of the horse, so to speak. However, there are some good reasons to reconsider:
If you have a family history of dementia.
If you have dependents.
If your goal is to remain independent in your home for as long as possible.
If you want to ensure you have enough money to meet all your needs.
If you want to make sure you are able to maintain a certain lifestyle, then planning ahead gives you confidence in your future. When you plan for your future care, you are taking care of:
Your health, by exercising and eating a proper diet. Focusing on physical fitness will help you avoid health issues that may require a caregiver.
Your family, by planning ahead so everyone knows what to expect and understands your wishes. No one is burdened or surprised by taking on an unexpected caregiver role.
Your independence, by making sure your home is outfitted to accommodate accessibility needs. There are grants you can apply for when the time comes to make home modifications more affordable.
Your finances, by understanding what you can afford and how paying for care will affect your retirement. With a plan in place now you won't be startled by sudden costs.
The lifestyle choices you are making now will most certainly play a role in your future care. This doesn't just mean eat healthier and save more, but it could also mean downsizing your home, prioritizing mental health, and moving to be closer to family. Having a plan in place is the first step. A major component of planning for long-term care is understanding how you will pay for it.
Insurance and Paying for Long-Term Care
If you think setting aside funds for long-term care is a potential waste of money, think again. Paying for long-term care doesn't have to dip into your savings or your retirement fund. You can make sure you are financially stable regardless of health concerns by knowing your options for paying for future care. Some ways to cover costs include tapping into investment dividends, purchasing long-term health insurance (the younger you are when you purchase it, the more money you save in the long run), and opening a health savings account. Also, if you have life insurance, you can sell that policy to help free up money for medical care and living expenses.
You might be asking, "Well, what about Medicare? Won't that cover my needs?" The truth is, there are many circumstances where Medicare won't cover the cost of long-term care. You may be able to purchase supplemental health insurance to cover these additional costs.
Planning for long-term care is almost as complex as understanding how to pay for it, which is why it's important to start looking at these potential situations now. Start by having a conversation with your spouse or partner so you can plan your future together. If you plan now, you can enjoy your retirement with less stress about health and fewer worries about the future.
June is the co-creator of Rise Up for Caregivers, which offers support for family members and friends who have taken on the responsibility of caring for their loved ones. She is author of the upcoming book, The Complete Guide to Caregiving: A Daily Companion for New Senior Caregivers.
http://www.clearyinsurance.com/wp-content/uploads/Cleary_Logo.jpg
0
0
Carol LaCombe
http://www.clearyinsurance.com/wp-content/uploads/Cleary_Logo.jpg
Carol LaCombe
2018-06-29 10:17:29
2018-07-25 09:28:52
Life Insurance for the Life You Want: Planning and Paying for Long-Term Care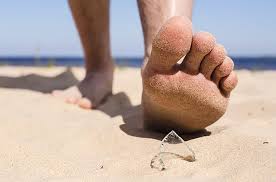 Travel Medical Insurance protects you in the event of an illness or injury when traveling outside your country of residence.  It provides key medical benefits in case of an emergency.  The level of international medical coverage provided by your domestic insurance provider can vary greatly depending on your plan, so you may have limited coverage or no coverage at all.
When you're planning an overseas trip, you should call your insurance company beforehand to ask if your plan includes overseas health insurance. Some do, some don't, and some will cover you only in certain situations. The U.S. Department of State suggests some questions to ask your insurer, including:
Does my plan cover emergency expenses abroad such as returning me to the United States for treatment if I become seriously ill?
Do you require pre-authorizations or second opinions before emergency treatment can begin?
Do you guarantee medical payments abroad?
Your definition of "emergency" may differ from your insurer's definition, and you may find yourself on the hook for medical expenses you thought were covered. That's why buying travel medical insurance is so important, U.S. News reports, because it "can help fill any gaps in domestic health insurance coverage."
Blue Cross Blue Shield offers group and individual travel medical plans that cover 190 countries and territories.  Their services include 24/7 concierge-level assistance, including appointment scheduling and a mobile app that helps their members find doctors, hospitals, and pharmacies.  Knowing your health plan will be there for you while you're away from home is an important part of enjoying your next trip.
http://www.clearyinsurance.com/wp-content/uploads/Cleary_Logo.jpg
0
0
Carol LaCombe
http://www.clearyinsurance.com/wp-content/uploads/Cleary_Logo.jpg
Carol LaCombe
2018-06-29 10:12:03
2018-06-29 10:16:31
Travel Medical Insurance