More than a year into the COVID-19 pandemic, businesses have gotten used to a "new normal." But with new waves of the virus surging and wide-spread distribution of a vaccine still to come, small businesses need to know how to manage their risks.
We've shared the top questions you need to ask your insurance broker during the worsening pandemic. We also know that one of the biggest questions on business owners' minds is about business interruption.
If your business has to shut down during the latest wave of the pandemic, do you know if you're covered by your insurance policy? Even if you have business interruption insurance, you probably are not covered.
Read on to learn what business interruption insurance is, what it covers, and whether the pandemic will have any long-term effect on these policies moving forward.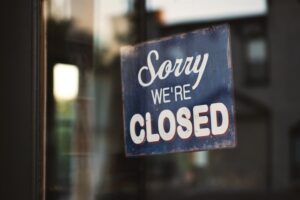 What is business interruption insurance?
Business interruption insurance is a policy that helps businesses recoup income lost when operations are halted due to direct physical loss or damage. While not usually sold as a stand alone coverage, business interruption insurance is often included as an add-on to a comprehensive business owner's policy or a commercial property insurance policy.
Looking for commercial insurance? Speak with a Cleary Insurance representative to make sure your business's unique challenges and risks are covered.
What events are covered?
Business interruption insurance applies after covered events that result in physical damage to business property, thereby preventing operations from running as usual. Examples of covered events include:
Fire
Natural disasters, like tornadoes and hurricanes
Wind
Lightning
Vandalism or damage from riots
However, not all catastrophes are covered by business interruption insurance. Exceptions include:
Floods and earthquakes. These are typically covered under a separate policy.
Policies have exclusions for losses due to viruses or communicable diseases, as these do not cause direct physical damage.
What types of losses are covered?
Business interruption insurance typically covers the following expenses:
Operating expenses, including mortgage, rent, or lease payments
Moving to a temporary location & reasonable expenses to keep the business operating
Payroll
Taxes
Loan payments
Profits that would have been earned, based on documented pre-loss earnings. If you can't prove you would have earned that income, you cannot submit a claim against it.
Replacing machinery and retraining employees
Please also note that claims are only paid out if the insured business actually sustains a loss as result of the business interruption.
How long does coverage last?
Business interruption insurance coverage lasts until the end of the business interruption period, as specified in your policy. The standard policy limits the restoration period to 30 days, but this can often be extended up to 1 year by endorsement.
How much does business interruption insurance cost?
Business interruption insurance average cost varies based on factors like:
Industry
Number of employees
Amount of coverage
Prior claims
Location
When calculating the cost for your business, keep in mind that business interruption insurance premiums are tax-deductible.
How much coverage do you need?
We recommend that you choose a coverage limit appropriate for your business, based on factors like how long it would take your business to resume operations following a loss.
Work back from the worst-case scenario – how long would it take you to repair the physical damage, get new equipment, and retrain staff? Keep in mind that if your costs exceed your coverage limit, you will have to pay out of pocket for extra expenses.
At Cleary Insurance, we work with business owners to help them get the right amount of coverage based on their specific business risks, earnings, and projections. If you're unsure what that looks like for your business, we can help.
https://www.clearyinsurance.com/wp-content/uploads/Cleary_Logo.jpg
0
0
Carol LaCombe
https://www.clearyinsurance.com/wp-content/uploads/Cleary_Logo.jpg
Carol LaCombe
2021-03-03 10:06:48
2021-04-06 11:11:24
Business Interruption Insurance 101: During the Pandemic and Beyond
Over the past year, COVID-19 has totally transformed the way that businesses operate. We've weathered the initial storm of uncertainty and ushered in a new normal for risk management. But as the pandemic continues to evolve in 2021, many small business owners are still unsure of the implications for their insurance policies.
You probably have a lot of questions. Are you covered? What happens if you're not?
To help you navigate this unprecedented landscape, we're sharing the top three things business owners need to know right now to protect their business.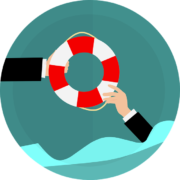 1. Know That You May Not Be Covered
Don't assume that your current insurance policy covers all of the possible scenarios that you're facing today. Some disasters, namely pandemics, are not covered by business interruption insurance. (Learn why this is actually a good thing for policy holders.)
Other types of risks might be newly relevant for your business. Even if there are policies that can cover them, you may not have opted to purchase those policies when they were less likely to affect you. Keep reading for our recommendations on which policies to ask your provider about.
2. Know the Three Levels of Risk Mitigation
Even during the best of times, operating a business means taking on risk. Running a business during a global pandemic comes with even more risk. Your insurance provider's job is to help you assess those risks and mitigate them.
When assessing risk, think about bucketing them into three categories:
Risks from third parties: Movers, cleaners, meeting planners, and many other vendors all expose your business to risk. Make sure that they have proper insurance, and in many instances, name your company as "additionally insured" on their
Risks that don't require coverage: You might be surprised to hear an insurance provider tell you not to get a policy, but we believe that businesses should only pay for the coverage they need. Take a closer look at these three policies to see if they're necessary for your company or not.
Risks that require coverage: This is the bulk of risk inherent in doing business. But think beyond simple liability insurance.  Consider other exposures, such as mistakes (errors and omissions) and an umbrella policy to better cover all your liabilities.  More on this below.
3. How Can I Get Covered?
Take these questions to your insurance broker and find out if you're covered. If your current policy doesn't cover you, they can help you identify the best way to mitigate your risk.
Business Interruption Insurance
If your business needs to shut down at any point during the pandemic, you need to know what is and isn't covered by your insurance policies.
Do you have business interruption insurance?
If you do, do you know what is included? Keep in mind that you most likely will not be covered for pandemic-related losses. For a refresher on what is typically covered by these policies, check out our recent blog on business interruption insurance 101.
If you don't have business interruption insurance, consider getting it. Fires and floods are much more likely to happen than another pandemic, so it's wise to be prepared for these more commonplace disasters.
General Liability
When you originally set up your general liability policies, your business's operations likely looked very different than they do today. We recommend taking another look at your business liability insurance to ensure it covers the risks you're experiencing today.
Do your general liability and workers compensation policies cover employees when they're working from their homes?
Are you taking on any extra cybersecurity risks when your employees are conducting business online, on their home wifi networks?
Health Claims
The pandemic is first and foremost a health crisis, so your employees' health should be top of mind. Take a closer look at your health insurance policies and make sure to address the following questions:
Do you have short term / long term disability insurance? Does it adequately cover your employees' welfare? Does it reduce risks and costs for the business?
If your employees test positive for COVID-19 and need to take sick leave, is that covered under your current policy?
If COVID-related leave is not covered, what sort of risks will you be taking on? What will it cost you? Are you at risk for lawsuits?
Errors and Omissions
Errors and omissions policies are a type of professional liability insurance that protects your business against lawsuits for negligence or mistakes in client work. With employees working from home instead of the office, many of the oversights against mistakes may be harder to administer. It's best to take the extra step and mitigate this risk.
Do you have an errors and omissions policy?
Does it cover you when employees are working remotely?
What kind of mistakes are covered? What is unique to your business?
Umbrella Policy
Commercial umbrella insurance policies supplement your other liability coverage. If you go over your coverage limit, your umbrella insurance policy will kick in to make up the difference. Having this extra layer of coverage can protect you from large lawsuits or scenarios where multiple claims exhaust your base policy's limits.
Do you have an umbrella policy?
What is included in the umbrella policy? What is excluded?
What is your umbrella limit? Are you carrying the right amount of coverage?
Cleary Insurance is committed to helping small businesses identify, offload, and mitigate risks. If you'd like to speak with a representative, we can help you find exactly the right level of commercial insurance coverage for your business needs during the pandemic and beyond.
https://www.clearyinsurance.com/wp-content/uploads/protect-your-business-in-the-pandemic.png
640
640
Carol LaCombe
https://www.clearyinsurance.com/wp-content/uploads/Cleary_Logo.jpg
Carol LaCombe
2021-02-10 15:07:27
2021-04-06 11:18:54
Protect Your Business in a Worsening Pandemic: 3 Things You Need to Know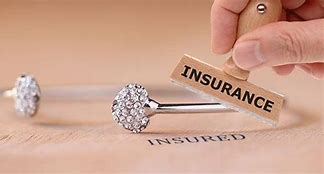 It is beginning to look a lot like…
Diamonds, art, and shiny new golf clubs! We hope you had a safe and happy holiday season.  Post-holiday season is a great time to consider coverage for your shiny new ring, a beautiful new piece of artwork, your new DSLR camera, Callaway golf clubs, or Steinway grand piano.  Whatever your loved one gifted you this season, what would you do if an item was lost, stolen, or broken?  Look to your homeowner's insurance, right?
Yes! BUT you might not get what you expect.  Most standard home policies have a special limit of $1,500 on valuable personal property and do not include coverage if lost or broken. When a stone falls out of your significant other's ring, or when your new DSLR camera gets broken you may not have adequate coverage.
No need to fear, Cleary is here!
We suggest insuring these items separately to avoid unexpected replacement expenses and a whole bunch of headaches.  Scheduling your valuable items provides coverage for mysterious disappearance and breakage that you cannot find on a standard home insurance policy. The value of your items will be settled on a pre-determined limit so you will know what to expect which helps to ensure a hassle-free claims experience!  Not to mention you will also save your deductible!  Let us help you purchase peace of mind today and give us a call!
https://www.clearyinsurance.com/wp-content/uploads/Cleary_Logo.jpg
0
0
Carol LaCombe
https://www.clearyinsurance.com/wp-content/uploads/Cleary_Logo.jpg
Carol LaCombe
2021-01-15 15:50:04
2021-01-15 15:50:20
Protecting Your Valuable Articles