Taking Care of Your Mental Health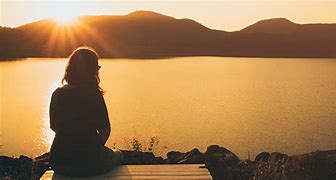 2020 has been a long year. COVID has changed our family & social landscape, Old man winter is settling in, days are shorter, nights are longer and this time of year carries its own stresses for many. Mental health and wellness should be a top priority and many people may not realize the signs and maybe uncertain where to get help.
What is mental health?
Your mental well-being includes how you think, act and feel. It also helps you cope with stress, relate to others and make decisions. Mental well-being includes mental health, but goes far beyond treating mental illness. For example, you could go through a period of poor mental health but not necessarily have a diagnosable mental illness. And your mental health can change over time, depending on factors such as your workload, stress, and work-life balance. Therefore, it might be essential to visit your nearest
direct primary care
facility and consult with a physician about your current mental state. This can help the doctor to diagnose your condition better.
What is mental illness?
Mental illness refers to a variety of conditions that affect your mood or behavior, feelings or thinking. Mental illnesses can occur occasionally, while others are chronic and long-lasting. Common mental illnesses include anxiety, depression, schizophrenia and bipolar disorder. 1 in 5 U.S. adults will experience a mental illness in any given year, and more than 50% will experience mental illness at some point in their life.
Why is mental well-being important?
Mental health is extremely important and doesn't just affect the mind but can also have effects on your physical well-being, causing weight gain, heart attack, or stroke. Because it's such a crucial component of your health, it's important to focus on maintaining or improving your mental health. While it's not always easy, there are ways to help improve your mental health. Some people may take the assistance of a professional through
online therapy in New York City
or elsewhere, and some may adopt a few self-care measures to deal with mental health issues. It is essential to take every possible course of action to support the mental wellness of yourself and your family. While some might go down the medicinal or supplement (from
https://mykratomclub.com
and the likes) path, others could follow meditation and yoga to help with their mental health problems. Here are three simple ways to do so every day:
Express gratitude. Taking five minutes a day to write down the things that you are grateful for has been proven to lower stress levels and can help you change your mindset from negative to positive.
Seek help. . If you suffering from the symptoms of mental illness, be it anxiety or irritability at the slightest inconvenience, then it would be a good idea to seek the help of experts. Talking to a therapist and opting for counselling sessions could be of immense help. However, for that, you might need to look for platforms developed by BetterHelp (you can get a 15% discount upon availing of their services), where patients can meet the most experienced therapists.
Get exercise. You probably hear all the time how beneficial exercise is to your overall health, but it's true. Exercising can improve brain function, reduce anxiety and improve your self-image.
Get a good night's sleep. Strive for seven to eight hours of sleep a night to improve your mental health.
If you or someone you know is feeling off, not like yourself/themself or sad please know that you are not alone. There are resources available to you. You should contact your primary care physician for guidance or the National Suicide Prevention Lifeline which is available 24/7/365.
National Suicide Prevention Lifeline at 800-273-8255
website:
https://suicidepreventionlifeline.org
http://www.clearyinsurance.com/wp-content/uploads/Cleary_Logo.jpg
0
0
Carol LaCombe
http://www.clearyinsurance.com/wp-content/uploads/Cleary_Logo.jpg
Carol LaCombe
2021-01-15 15:47:49
2021-01-18 09:28:13
Taking Care of Your Mental Health