Regulations Issued to Implement Ban on Surprise Billing
On July 1, 2021, the Departments of Labor (DOL), Health and Human Services (HHS) and the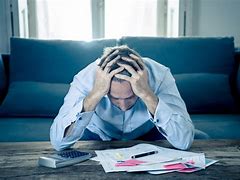 Treasury (Departments) jointly released interim final rules outlining certain requirements related to surprise billing. These rules implement certain provisions of the No Surprises Act, which is a ban on surprise medical bills effective in 2022 that was enacted as part of the Consolidated Appropriations Act, 2021, signed into law in late 2020.
Surprise Medical Bills
Surprise medical bills occur when patients unexpectedly receive care from out-of-network health care providers. For example, a patient may go to an in-network hospital for treatment, such as surgery or emergency care, but an out-of-network doctor may be involved in the patient's care. Patients often cannot determine the network status of these providers during treatment in order to avoid the additional charges. In many cases, the patient is not involved in the choice of provider at all.
Overview of the Interim Final Rules
These interim final rules protect participants, beneficiaries and enrollees in group health plans and group and individual health insurance coverage from surprise medical bills when they receive emergency services, non-emergency services from nonparticipating providers at participating facilities, and air ambulance services from nonparticipating providers of air ambulance services, under certain circumstances. Under these provisions, providers will have to work with the group health plan or health insurance issuer to determine the appropriate amount to be paid by the plan or issuer. Hospitals and healthcare facilities could turn towards outsourcing their medical billing processes to firms such as Gryphon Healthcare to ensure compliance to these new regulations, as external agencies can often focus solely on the billing processes thereby eliminating any human errors or inaccurate billing.
The interim final rules generally apply to group health plans and health insurance issuers offering group or individual health insurance coverage. However, certain provisions apply to emergency departments, health care providers and facilities, and providers of air ambulance services related to the protections against surprise billing.
http://www.clearyinsurance.com/wp-content/uploads/Cleary_Logo.jpg
0
0
Carol LaCombe
http://www.clearyinsurance.com/wp-content/uploads/Cleary_Logo.jpg
Carol LaCombe
2021-07-19 11:29:19
2021-07-19 11:29:19
Regulations Issued to Implement Ban on Surprise Billing