5 Tools That Can Sharpen Your Memory
Posted by AllWays Health Partners Blog Team on April 07, 2022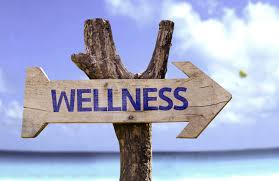 No matter what age you are, exercising your brain in a focused and deliberate way can provide numerous benefits, from better attention to faster learning, and keeping your memory sharp is a major part of this.
Having good recall is important—you'd never find your car keys or remember birthdays without it—but memory skills can go deeper than everyday function. For instance, a study in the journal Memory found that people with good memory tend to have a stronger sense of purpose overall, and that contributes to better mental and physical health.
Considering the ripple effect that comes with improved memory, that means keeping your memory in shape is crucial. Ready for your brain workout? Consider these five tools as a starting point:
1. Language learning app
Even if it's been decades since you sat in a classroom, learning another language—or you never had those classes at all—you can still give your brain a major boost by studying a second language.
According to research in Frontiers in Neuroscience, just a few months of a language program can lead to functional changes in the brain, especially among older people. There are plenty of language-learning apps that are easy to use and many offer a free trial, with options like Duolingo, Babbel, Pimsleur, and Rosetta Stone. Apps like these have both reading and listening comprehension, which fires up different parts of the brain.
2. Music player
From digging out your retro cassette player to asking your smart speaker to fire up your favorite playlist, it doesn't matter you get music delivered, it's the tunes that provide benefits. Even better? Make sure the music is upbeat.
According to a study in the journal PLOS ONE, listening to music you describe as "happy" can prompt creativity, problem solving, and a positive mood, which all contribute to better memory function. For some people, even having music on in the background can help with memory capacity, especially if you're listening while learning new information.
3. Jigsaw puzzles
Whether it's a 1,000-piece puzzle that takes over your dining room table or a simple 100-piece version you can snap together in an hour, jigsaw puzzles have been shown to use multiple types of cognitive function and can even protect your brain as you get older.
Not only are you challenging your memory and concentration, but doing a puzzle can also help reduce stress, according to commentary from Baylor University. That's particularly true if you make it a social activity, another way to give your brain a break from being busy and overwhelmed.
4. Light dumbbells
Could a pair of 5-pound or 10-pound dumbbells really help your memory? There's plenty of research that suggests strength training is a big-time brain booster. Although cardio exercise shows benefits as well, lifting weights seems especially protective for memory.
For example, a study published in the journal Acta Psychologica found that even one session of strength exercises can improve memory performance, even after short-term stress—which tends to reduce memory function. Regular training is even better: Research from The University of Sydney in Australia showed that lifting weights can slow and even halt age-related brain changes, especially the parts of the brain vulnerable to Alzheimer's disease.
5. Mindfulness and sleep app
The connection between quality sleep and optimal memory function is well established. In fact, sleep affects all of your brain functions, including mood, judgment, perception, and learning. Research from Harvard University notes that sleep is when your memories get organized and stored, so skimping on your shuteye can have serious effects on both short-term and long-term memory.
If you struggle with sleep, consider trying an app that focuses on mindfulness, relaxation, and deep breathing exercises, such as Headspace, Calm, Smiling Mind, and 10% Happier.
No matter what tools you choose, one of the most important aspects of boosting memory function is consistency. Just like building your muscles through strength training, keeping your memory in shape is best done by getting into a regular habit that becomes part of your everyday mix.
http://www.clearyinsurance.com/wp-content/uploads/Cleary_Logo.jpg
0
0
Carol LaCombe
http://www.clearyinsurance.com/wp-content/uploads/Cleary_Logo.jpg
Carol LaCombe
2022-04-19 13:02:09
2022-04-19 13:02:09
5 Tools That Can Sharpen Your Memory