What Happens If I Miss Open Enrollment?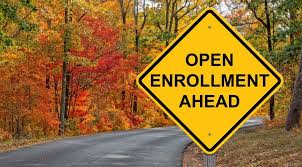 An open enrollment period is a short period of time when you can enroll in or make changes to your employee benefits elections. Possible changes include adding or dropping coverage, adding or removing dependents, or enrolling in benefits for the first time.
Open enrollment is your opportunity to take advantage of important benefits, such as health, vision, dental and life insurance, a health savings account (HSA), and a retirement plan.
The decisions you make during the open enrollment period can have a significant impact on your life and your finances, so it is important to weigh your options carefully and to make your decisions during the open enrollment period.
Failure to comply with your employer's open enrollment deadline could result in a loss of coverage for you and your loved ones. Missing this deadline also means that you could be unable to make changes or enroll in benefits until the next open enrollment period.
One exception to this rule is if you experience a life-changing qualifying event that would trigger a special enrollment period (SEP). Events such as getting married or divorced, having or adopting children, or losing eligibility for other health coverage can trigger special enrollment rights. In some cases, you can also qualify for special enrollment if you become eligible for a premium assistance subsidy under Medicaid or a state Children's Health Insurance Program (CHIP).
If you think you might qualify for a SEP, contact your HR manager. If you have not recently experienced a life event, but have missed the open enrollment deadline, you should also contact your HR manager to find out whether you have any other options.
Options for Obtaining Health Coverage
If you miss your employer's open enrollment deadline, there are a number of ways in which you can try to obtain health insurance; however, the availability of some options will depend on their enrollment deadlines.
Spousal Benefits—If your spouse receives benefits from his or her employer and the open enrollment period is still open (or coming up), you may be able to enroll in coverage through your spouse's plan.
Young Adult Benefits Under a Parent's Plan—If you are younger than 26 years old, you may be able to be added as a dependent on your parent's plan. If your parent's plan offers dependent coverage, this option should be available to all children under 26, regardless of whether or not you are employed, married, have children or are a student. However, this option is likely available only if your parent's work-based plan offers coverage for family members and if the open enrollment period for that plan has not yet closed.
State Insurance Marketplace—Depending on the timing, you can consider buying health insurance from the Health Insurance Exchange Marketplace. Marketplace coverage is only available for purchase during an annual open enrollment period, unless you qualify for a SEP. (See the SEP section of www.healthcare.gov to check). Similar to employer-based plans, a SEP can be triggered if you experience a qualifying life event.
http://www.clearyinsurance.com/wp-content/uploads/Cleary_Logo.jpg
0
0
Carol LaCombe
http://www.clearyinsurance.com/wp-content/uploads/Cleary_Logo.jpg
Carol LaCombe
2021-10-07 09:01:12
2021-10-07 09:01:12
What Happens If I Miss Open Enrollment?