This Old House, Needs Some Updates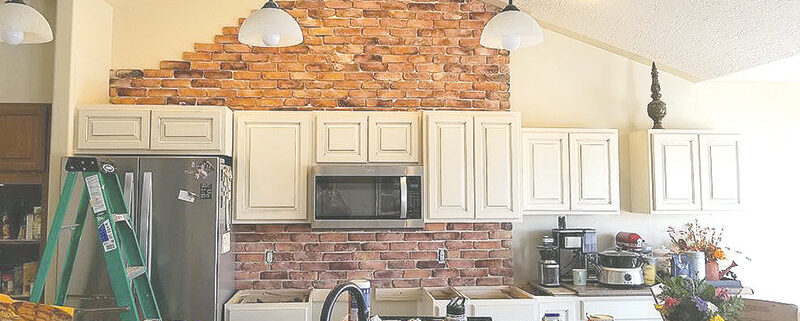 Staring at the same four walls for the past year may have triggered you to start thinking about making some changes. Many of us have taken the opportunity to tackle home projects this past year. In 2020, Farmers Insurance surveyed homeowners and found that 62% of those polled are planning renovation similar to window replacement with the help of contractors like Five Seasons (who are known to offer door and window replacement in Denver and nearby areas). However, of those planning renovations, only 28% said they understand their homeowner's policy. If you have already completed or are thinking about making changes, here are a few insurance considerations.
Additions

Your homeowners' insurance covers the house as it is right now. Your home's value can rise above the limits of your insurance by expanding its square footage and adding a garage or pool. In this way, when you make such improvements, you'll be able to negotiate a better price with home buyers who advertise themselves claiming – we buy houses in kennesaw or elsewhere.

Improvements

The most common, and costly, improvements are made when updating bathrooms or kitchens. Upgraded finishes such as countertops, cabinets, and fixtures may leave a gap in coverage. This is especially important for condo unit owners. As a unit owner, you may be responsible for any improvements made after the purchase, such as painting the walls (do this yourself or hire a professional by browsing for a "house painter near me"), repairing the roof and foundation, and installing new fixtures, among other things.

Faulty Work

Your policy most likely wont supply coverage for faulty work. For instance, if you update your electrical system and down the road it leads to a fire, there may be coverage for damage caused by the fire, but the cost to correct and replace the electrical components would be out of pocket.
When choosing a contractor, always request to see their certificate of insurance. Contractors should have coverage for liability, property, and workers compensation. In the event they do not have adequate insurance, you may want to consider a different contractor. If a contractor causes damage to your home, their insurance should be the primary option for recovery.
In summary, its important to ensure you have adequate coverage in place and are clear on the risks that come with home improvement. If you are planning or recently completed a renovation, please contact us to ensure your new investment is adequately protected!
http://www.clearyinsurance.com/wp-content/uploads/Cleary_Logo.jpg
0
0
Carol LaCombe
http://www.clearyinsurance.com/wp-content/uploads/Cleary_Logo.jpg
Carol LaCombe
2021-04-13 15:28:35
2021-04-14 08:27:44
This Old House, Needs Some Updates