Safety Tips for Exercising Outdoors and Brain Health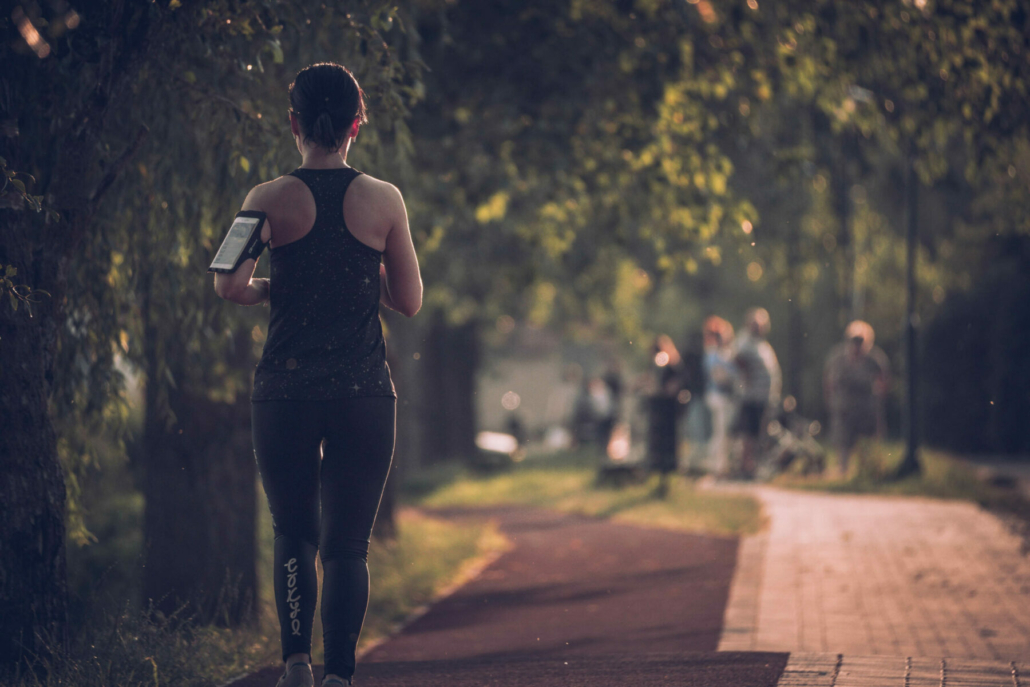 As we move into summer, many will want to exercise outdoors to stay active and get some fresh air. That's great news, as health experts recommend at least 150 minutes of moderate aerobic activity each week. Also, moving your exercising outdoors can boost your mood and improve your concentration.
The U.S. Bureau of Labor Statistics reports that walking is the most popular type of exercise
Trails, exercise parks, sports fields and stairs provide endless opportunities to switch up your workout. However, working out in hot and humid weather can put extra stress on your body, so consider the following tips to safely exercise outdoors:
Avoid the hottest part of the day. If possible, plan your workout before 10 a.m. or after 3 p.m. to dodge strong sun rays.
Wear light-colored clothing. Dark colors absorb the heat, while light colors reflect the sun. Lightweight, loose-fitting clothing will help air circulate and keep you cool.
Apply sunscreen. Choose a broad-spectrum sunscreen that's at least 30 SPF. Reapply every two hours, even if the label says it's sweatproof. Wearing a wide-brimmed hat can also protect your face from the sun.
Stay hydrated with water. Drink water before you head out and try to take sips every 15 minutes during your workout—whether you're thirsty or not.
Replenish your electrolytes. Instead of reaching for a sports drink after a workout, consider replacing your electrolytes with foods like chia seeds, kale, coconut, or fruits and vegetables.
Listen to your body. If you're feeling dizzy, faint or nauseous, stop exercising immediately. Sit in the shade and drink water until you're feeling better.
How Nutrition Impact the Brain
Nutrition plays a critical role in brain function, as the brain is one of the most metabolically active organs in the body. The brain requires a constant supply of nutrients to maintain its structural and functional integrity, and a deficiency in any of these nutrients can significantly impact brain health.
Certain nutrients have been shown to have a positive impact on brain function. For example, omega-3 fatty acids found in fatty fish (e.g., salmon and tuna), nuts and seeds have been shown to improve cognitive function, memory and mood. The B vitamins in leafy greens, legumes and whole grains are important for producing neurotransmitters that regulate mood and behavior. Antioxidants, which are found in colorful fruits and vegetables, protect the brain from oxidative stress and inflammation. Overall, a well-balanced diet rich in nutrients and low in processed foods and sugar is essential for optimal brain health and function.

Talk to your doctor if you have questions about brain health.
http://www.clearyinsurance.com/wp-content/uploads/Cleary_Logo.jpg
0
0
Carol LaCombe
http://www.clearyinsurance.com/wp-content/uploads/Cleary_Logo.jpg
Carol LaCombe
2023-07-14 14:48:29
2023-07-14 14:48:30
Safety Tips for Exercising Outdoors and Brain Health