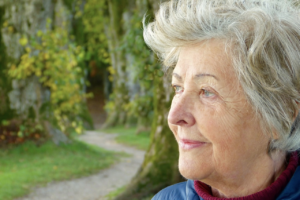 Presented by:  June Duncan
Planning for long-term care — it's one of those situations that no one wants to experience but everyone needs to be prepared for. As we age, it's important that we get a plan in place, not just for our own security but for our loved ones, as well. Being a caregiver is a burden not many want to face unexpectedly. More importantly, you want to make sure you have access to the best possible care in your golden years.
That's why planning for long-term care, which will assist you with everyday tasks like dressing and eating, is critical, even if the potential is a long way off. Doing so will also give you and your loved ones peace of mind about your future. Here are some ways to get started.
Tips on Planning for Long-Term Care
When you are ready to make decisions about your future care, you may feel anxious about the unknown or melancholy about aging. If you are in good health, you might convince yourself that planning for future care is unnecessary — putting the cart in front of the horse, so to speak. However, there are some good reasons to reconsider:
If you have a family history of dementia.
If you have dependents.
If your goal is to remain independent in your home for as long as possible.
If you want to ensure you have enough money to meet all your needs.
If you want to make sure you are able to maintain a certain lifestyle, then planning ahead gives you confidence in your future. When you plan for your future care, you are taking care of:
Your health, by exercising and eating a proper diet. Focusing on physical fitness will help you avoid health issues that may require a caregiver.
Your family, by planning ahead so everyone knows what to expect and understands your wishes. No one is burdened or surprised by taking on an unexpected caregiver role.
Your independence, by making sure your home is outfitted to accommodate accessibility needs. There are grants you can apply for when the time comes to make home modifications more affordable.
Your finances, by understanding what you can afford and how paying for care will affect your retirement. With a plan in place now you won't be startled by sudden costs.
The lifestyle choices you are making now will most certainly play a role in your future care. This doesn't just mean eat healthier and save more, but it could also mean downsizing your home, prioritizing mental health, and moving to be closer to family. Having a plan in place is the first step. A major component of planning for long-term care is understanding how you will pay for it.
Insurance and Paying for Long-Term Care
If you think setting aside funds for long-term care is a potential waste of money, think again. Paying for long-term care doesn't have to dip into your savings or your retirement fund. You can make sure you are financially stable regardless of health concerns by knowing your options for paying for future care. Some ways to cover costs include tapping into investment dividends, purchasing long-term health insurance (the younger you are when you purchase it, the more money you save in the long run), and opening a health savings account. Also, if you have life insurance, you can sell that policy to help free up money for medical care and living expenses.
You might be asking, "Well, what about Medicare? Won't that cover my needs?" The truth is, there are many circumstances where Medicare won't cover the cost of long-term care. You may be able to purchase supplemental health insurance to cover these additional costs.
Planning for long-term care is almost as complex as understanding how to pay for it, which is why it's important to start looking at these potential situations now. Start by having a conversation with your spouse or partner so you can plan your future together. If you plan now, you can enjoy your retirement with less stress about health and fewer worries about the future.
June is the co-creator of Rise Up for Caregivers, which offers support for family members and friends who have taken on the responsibility of caring for their loved ones. She is author of the upcoming book, The Complete Guide to Caregiving: A Daily Companion for New Senior Caregivers.
http://www.clearyinsurance.com/wp-content/uploads/Cleary_Logo.jpg
0
0
Carol LaCombe
http://www.clearyinsurance.com/wp-content/uploads/Cleary_Logo.jpg
Carol LaCombe
2018-06-29 10:17:29
2018-07-25 09:28:52
Life Insurance for the Life You Want: Planning and Paying for Long-Term Care