Is My Business Covered for That?
8 Common Business Insurance Gaps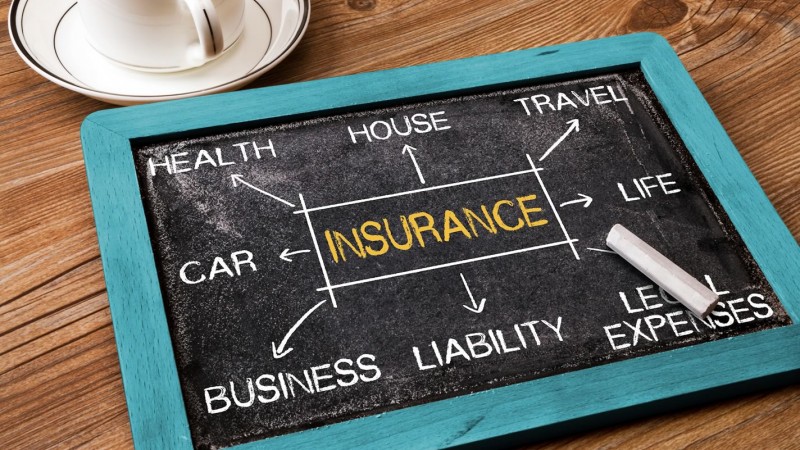 Most small and mid-sized businesses are aware of the importance of having business insurance but often simply opt for general property and liability insurance and call it a day. While these policies cover most of the basics, there may be gaps in your insurance that can leave your business exposed to risk and financial loss.
Here are some of the most common potential gaps we see in business coverage and an overview of more specialized policies and endorsements that may help you protect your business and help your business recover after a covered loss. Keep in mind that individual policies can vary widely, so it's always important to review your coverage options with your agent or broker.
Am I covered if an employee sues my business? Consult your insurance agent or broker about adding these coverages to help close the potential gaps:

Employment Practices Liability Insurance – to protect against lawsuits filed by employees who claim their legal rights as employees have been violated.
Directors & Officers – to protect your company's officers and directors if they are personally sued for acts or omissions committed in their capacity as corporate officers or directors.

Is my business covered if it's sued by a customer for professional negligence?

Consider adding Professional Liability or Errors and Omissions (E&O) insurance to help protect against claims directly related to your professional services.

If my business is damaged by a fire or break-in and must close temporarily, are my operating expenses insured?

To help cover that potential gap following a covered property loss, ask your insurance representative about adding business interruption insurance to your property policy.

Am I covered if one of my employees accidently infects my company's computer system with malware?

Consider procuring a commercial cyber policy to help provide solutions and services for privacy breaches, network security, incident response, and media liability.

Is my business insured if our mechanical system breaks down?

To help close this potential gap, consider equipment breakdown insurance to provide the funds and resources to get you back up and running quickly after a covered loss.

Is my business covered if an employee gets in an accident while delivering products to a customer?

A commercial auto policy can help protect vehicles owned by a business; and some may include coverage for individually owned vehicles used regularly for that business (other than commuting to work).

Is my business covered if it is damaged by a flood?

Since the typical commercial property insurance policy does not include flood coverage, ask your agent or broker about commercial flood insurance options available from private insurers or the federal government's National Flood Insurance Program (NFIP).

Is my business covered if my employees are injured while they are overseas?

To help cover this potential gap, consider multinational travel accident insurance – to provide resources for international travel, including emergency medical, cash and document replacement, local country reports and travel alerts, and more.
Regardless of the type of business you run, it may be smart to talk to your independent insurance agent or broker to make sure your business is appropriately insured so that you can focus on keeping your business running smoothly, even if you experience a loss.
Please click here to read the entire document.
This document is advisory in nature and is offered as a resource to be used together with your professional insurance advisors in maintaining a loss prevention program. It is an overview only, and is not intended as a substitute for consultation with your insurance broker, or for legal, engineering or other professional advice.
Chubb is the marketing name used to refer to subsidiaries of Chubb Limited providing insurance and related services. For a list of these subsidiaries, please visit our website at www.chubb.com. Insurance provided by ACE American Insurance Company and its U.S. based Chubb underwriting company affiliates. All products may not be available in all states. This communication contains product summaries only. Coverage is subject to the language of the policies as actually issued. Surplus lines insurance sold only through licensed surplus lines producers. Chubb, 202 Hall's Mill Road, Whitehouse Station, NJ 08889-1600.
http://www.clearyinsurance.com/wp-content/uploads/Cleary_Logo.jpg
0
0
Carol LaCombe
http://www.clearyinsurance.com/wp-content/uploads/Cleary_Logo.jpg
Carol LaCombe
2023-10-23 15:20:49
2023-10-23 15:20:49
Is My Business Covered for That?