The Cleary Insurance Boston Business Risk Award is a celebration of the bold leaders who left their comfort zones to make something great happen.
Risks are inherent in life. This doesn't mean that everyone takes them. In fact, in business, safe can be risky. To succeed, it's not enough to see an opportunity, you need to be willing to step outside of safe to earn it: chase that dream career, invest in a new direction, or maybe even be somewhat destructive to your current business to reach a higher, more fulfilling goal.
The Cleary Insurance Boston Business Risk Awards set out to honor those small business owners, operators and workers that have taken a risk and reaped the rewards. It's time that we tell their stories and show the Boston business community that success in business – and in life – is worth the risk.
Tell us your story below and your risk could be our award.
Individuals who qualify must:
1
Be associated with a small business with revenues under $25 million and located in the Greater Boston area.
2
Share a story of a successful business risk taken within the past three (3) years.
3
Be willing to be featured by the Boston Business Journal and Cleary Insurance via various digital promotions.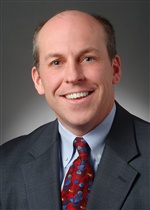 WILLIAM J. CLEARY, III
President, Cleary Insurance
Bio
President of Boston-based Cleary Insurance, William J. Cleary III began his insurance career as a commercial underwriter for Novato, CA based Fireman's Fund Insurance Co. Upon completion of this multi-discipline training program, Bill entered the brokerage side of the insurance industry and worked as an account executive until 1991, when he and his father created Cleary Insurance, Inc. Bill has served as President of Cleary Insurance since its inception, and has overseen its growth into a full service brokerage firm.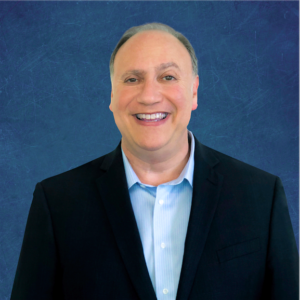 ALEC STERN
CEO, Co-Founder, Point2Point Global
Bio
Alec has more than 25 years of experience as a founder and hyper-growth agent for companies across industries including Constant Contact.  Alec is a primary member of Constant Contact's founding team as one of the original 3 in an attic and was with the company for 18 years from start-up, to IPO, to a $1.1 Billion dollar acquisition. As CEO and Co-Founder of international shipping and logistics provider, Point2Point Global, Alec defines the company's vision, mission and strategy to provide innovative, customized, international mail and eCommerce logistics services to customers while pursuing opportunities for expansion via strategic partnerships and acquisitions.
Performing hundreds of keynote addresses Worldwide, Alec has become known as America's Startup Success Expert for his popular sessions at conferences like Powerteam International, Habitude Warrior and City Summit.  While on tour, Alec has shared the stage with the likes of Ashton Kutcher, Jack Canfield, Mark Victor Hanson and Kevin Harrington.
As one of the Northeast's 20 most accomplished entrepreneurs, he is a limited partner in Boston-based G20 Ventures which provides early traction capital for East Coast enterprise tech startups.  Alec is also an angel investor in a number of rising startups in various Industries.
Alec advises a variety of early stage companies and serves as a judge, mentor and advisor for nationally known startup accelerators and programs including TechStars, MassChallenge, MIT Start Smart, Lean Startup Challenge, the Stevie Awards and the United Way Youth Venture and speaks at Universities including Harvard and MIT.
Only a side man when it comes to music, Alec is an accomplished drummer and has had the honor of sitting in with a number of musicians including Toby Keith's house band in Vegas.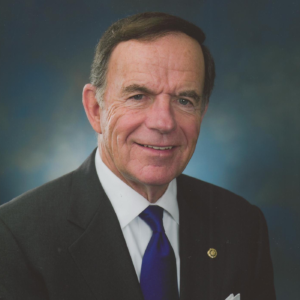 SENATOR PAUL G. KIRK, JR.
President of Kirk & Associates, Inc.
Bio
PAUL G. KIRK, JR. served as United States Senator from the Commonwealth of Massachusetts, 2009 and 2010. He currently serves as Chairman and President of Kirk & Associates, Inc., a business advisory and consulting firm.
Senator Kirk was a partner in the law firm of Sullivan & Worcester and served on the Board of Directors of   ITT Corporation, Bradley Real Estate, Inc., Rayonier, Inc., The Hartford Financial Services Group, Inc. and Cedar Realty Trust, Inc.
From 1985 to 1989, Senator Kirk served as Chairman of the Democratic Party of the United States. He was a founding Co-Chairman of the Commission on Presidential Debates in 1987 and served until 2009 when he was elected Chairman Emeritus. He is also Chairman Emeritus of the National Democratic Institute of International Affairs having served as its Chairman from 1992 to 2001.
A founding Director of the John F. Kennedy Library Foundation, Mr. Kirk served as its Chairman from 1992 to 2009. He was also a founding Director of the Edward M. Kennedy Institute for the United States Senate.
Senator Kirk is a former Trustee of Saint Sebastian's School and is a Trustee Emeritus of Stonehill College. He is a past Chairman of the Harvard Board of Overseers' Nominating Committee and past Chairman of the Overseers' Committee to Visit Harvard's Department of Athletics.
A graduate of Harvard College and Harvard Law School and a retired Captain in the U.S. Army Reserves, Senator Kirk is the recipient of honorary membership in Harvard College's Phi Beta Kappa as well as of Honorary Doctor of Laws Degrees from Stonehill College and Southern New England School of Law and of numerous civic awards for his leadership in public service. He resides in Marstons Mills, Massachusetts with his wife, Gail.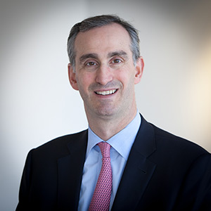 JON BIOTTI
Managing Partner
Bio
Prior to co-founding Nonantum in 2018, Jon was a Managing Director at Charlesbank. He joined Charlesbank at its inception in 1998, and served as Managing Director from 2006 to 2017. Prior to joining Charlesbank, he was at the Harvard Business School, where he was an entrepreneurial studies fellow after graduation. He also worked in the investment banking division at Brown Brothers Harriman.
Jon received a BA in government and sociology, cum laude, an MBA with distinction and an MA in public administration, all from Harvard University.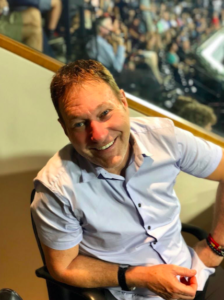 Bio
 A charismatic Boston native and Harvard graduate, Ed Kane is the visionary leader behind New England's preeminent hospitality company, Big Night Entertainment Group. For over 30 years Kane has been pushing the envelope in Boston's restaurant and nightlife scene, introducing award-winning venues and one-of-a-kind concepts. Kane's eye for design has garnered countless industry awards and has made Big Night Entertainment Group synonymous with style. An influential Boston businessman in his own right, his leadership and expertise has earned him a spot in the Massachusetts Hospitality Hall of Fame.
Kane began his illustrious restaurant career in 1989 when he and his brother, Joe, bought and renovated a '50s-style diner. Their transformation built what is now the popular Hingham Harbor restaurant, Stars. In 1992, the Kanes – along with partners Greg Acerra and Arthur DeCarli – purchased an old granary in Hingham and transformed it into an architectural wonder, Tosca. The new restaurant quickly became an iconic local eatery, receiving countless national design and Best of Boston awards. Following the success of Tosca, the team opened nearby Caffé Tosca, with lighter Italian fare, and then launched the fast-growing FireKing Baking Company.
Tosca and Caffé Tosca gave Kane and his partners a good taste of the Boston restaurant and hospitality scene, leading them to start Big Night Entertainment Group in 2006. In 2008, the group debuted Shrine Nightclub and Red Lantern in Connecticut's Foxwoods Resort Casino. The sultry, dramatic restaurant and casino club debuted to rave reviews and national recognition. Shrine is like nothing New England has seen before, outfitted in the latest technology and introducing renowned acts to New England for the first time. Shrine earned a coveted spot in the top 35 on Nightclub and Bar's prestigious "Top 100 Nightclubs in the Country". Following the success for Shrine, Kane and the Big Night Entertainment Group team introduced Scorpion Bar and High Rollers Luxury Lanes & Lounge to Foxwoods in 2009 and 2010, respectively. In 2016 the group continued their Foxwoods expansion and partnered with celebrity chef and television personality Guy Fieri to open Guy Fieri Foxwoods Kitchen + Bar.
Kane and Big Night Entertainment Group moved their culinary success to Boston in 2011, opening three new restaurants within a year – Red Lantern, located in Back Bay, is a luxurious Pan-Asian hotspot, widely known for its sophisticated taste with both early and late-night dinners, the perfect completion to a night out on the town; GEM, an energetic nightlife destination in downtown Boston featuring the best local talent; and Empire, the first Asian-fusion restaurant to hit Boston's Seaport District, mixing Asia's eclectic culinary tastes with Boston's lively nightlife on a prime oceanfront location. In 2016 Kane and Big Night Entertainment Group headed to Foxborough's Patriot Place where they opened their second Scorpion Bar location right outside of Gillette Stadium.
2017 saw Big Night Entertainment Group introduce the all-day French-Californian concept, Explorateur, just steps away from the iconic Boston Common. This one-of-a-kind dining experience transforms from a European café in the mornings to a luxurious dining room in the evenings, where sophisticated dishes embrace modern French cuisine with West Coast flair. Kane spearheaded Explorateur from concept to creation, utilizing his experience to design this multifaceted dining venue located within the historic Grand Masonic Lodge.
Most recently, Kane and his team unveiled the duo of Scorpion Bar Boston and The Grand at Boston's burgeoning Seaport District. Expanding from the immense success at Foxwoods Resort Casino and Patriot Place, Scorpion Bar Boston exudes excitement with its signature inventive Mexican fare and libations. Located just upstairs from Scorpion Bar is Boston's premier nightlife destination, The Grand, a $14 million Las Vegas-style nightclub featuring top of the line audio and vision technology in a space that is equally luxurious and exciting. Welcoming top talent from around the globe, including celebrity DJ's like Steve Aoki, Marshmello and Tiësto, The Grand offers an unprecedented nightlife experience to Boston.
Kane and Big Night Entertainment Group do not intend on slowing down, with four more restaurant and nightlife concepts slated to debut in 2018 and 2019.