Cleary Insurance Believes in Embracing Risk
by Elizabeth Blosfield

When William J. Cleary III and his father, William J. Cleary Jr., decided to take a risk 25 years ago, Cleary Insurance, a Boston, Mass., based insurance agency, was born with just four other employees.
Its team of employees has grown nearly six times its original size and represents 42 different insurance companies today. Now, the firm strives to encourage its clients to embrace risk as well.
"I see Cleary Insurance continuing to grow within our current model, encouraging our clients to embrace risk, to live their lives knowing that we are providing them with the best advice and coverage options available," President William J. Cleary III said. "We want to protect our clients and manage their risks so that they will grow and go forward with us."
An appetite for risk and a collaborative culture help to set Cleary Insurance apart from its competition and earned it this year's Best Agency to Work For – East Gold award. More than half of its 25 employees nominated the firm through an online survey, emphasizing the agency's client-focused approach as one reason it stands out above the rest. By doing the right thing for clients, the needs of the agency are naturally met, one employee wrote in the survey.
"I'm continually impressed at management's and the owner's natural reactions to step back and focus on doing the right thing," the employee wrote. "The conversation from the top is always about what's right for the customer, what's right for our role as agents, and that often seamlessly falls into line with what's right for our agency."
In addition to serving clients individually, the firm seeks to give back to its community as a whole through volunteering, employees stated in the survey. Each year, the agency selects a charity to volunteer with for a day. This year, the agency volunteered with Cradles to Crayons, a non-profit organization that provides children living in homeless or low-income situations with needed items. "It really feels like a change is being made in the community," one employee wrote about the volunteer work.
The secret to Cleary Insurance's success in serving clients, however, are its employees, Cleary said. It may seem as though independence and teamwork are opposites, but the firm strives to make the two work hand-in-hand by building a strong team to serve clients and the community on the outside while encouraging a culture of independence within the agency.
"We ask our folks to think for themselves, act independently and create the culture here at Cleary Insurance," Cleary said. "I think the structure, or lack thereof, is what truly sets us apart. We try to hire the best possible people, keep them highly educated within the insurance world and then just get out of their way so that they can do their jobs as they see fit."
This strategy seems to be working, as one of the original four employees at the agency's onset is still with the firm today, while two others remained until retirement, Cleary said. Through a business model that allows its staff to develop professionally without micromanagement, the firm aims to encourage each employee to grow independently while remaining part of a team, he added.
"I want to work hard for this organization because it feels like family," one employee said.
Indeed, the motto that appears on the front page of the Cleary Insurance website says that "life is worth the risk" — a statement that appears to reflect the spirit of the family that started it all 25 years ago.
"Like many of my insurance colleagues, I entered into the insurance world due to a family connection, but I have stayed in the industry because I love what I do," Cleary said. "The fact that the staff here nominated our firm for this award is a tremendous source of personal pride, but mostly it is a reflection on the people that work here."Click here to download article.
http://www.clearyinsurance.com/wp-content/uploads/Cleary_Logo.jpg
0
0
specialk
http://www.clearyinsurance.com/wp-content/uploads/Cleary_Logo.jpg
specialk
2017-05-04 10:40:25
2017-05-04 10:53:35
Best Agency to Work For
Effective January 1, 2017; certain employers are required to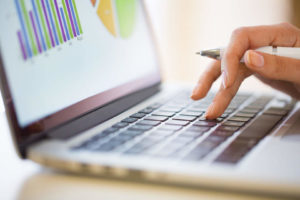 electronically submit injury and illness data that they already record on paper and retain onsite. Electronic date will enable OSHA to quickly analyze injury data and use its enforcement and assistance resources more efficiently. The data will also be available to the public. OSHA believes that allowing for public disclosure on incident reporting will encourage employers to improve on workplace safety and provide invaluable information for job seekers, customers and the general public.
The reporting requirement will be phased in over two years. The timeline depends on the number of employees, but generally speaking employers must submit information from 2016 on form 300A by July 1, 2017. The same employers will need to submit Information from 2017 using forms 300A, 300, and 301 by July 1, 2018. Beginning in 2019 and thereafter all information must be submitted by March 2.
You can view which establishments are effected by the new reporting rule by clicking here.
http://www.clearyinsurance.com/wp-content/uploads/Cleary_Logo.jpg
0
0
Carol LaCombe
http://www.clearyinsurance.com/wp-content/uploads/Cleary_Logo.jpg
Carol LaCombe
2017-05-04 10:31:31
2017-05-04 10:54:45
New OSHA Incident Reporting Rules
The CGL (Commercial General Liability) covers companies from third party liability due to negligent acts, actual or alleged, committed by the insured or by someone working on their behalf.
There are 3 coverage sections under the Commercial General Liability policy:
Coverage A: Bodily Injury and Property Damage Liability
Coverage A provides protection against losses from the legal liability of insured's for bodily injury or property damage to others arising out of non-professional negligent acts or for liability arising out of their premises or business operations.  Mental injuries and emotional distress can be considered bodily injuries, even in the absence of physical bodily harm.
Depending on the size and nature of the company different endorsements should be included that are not typically covered under a standard CGL policy.  Workers compensation and employment practices liability insurance are excluded but can be purchased as separate policies.  Liquor liability, professional liability and other risks may also be excluded.
Consult an insurance professional to determine which coverages are right for your type of business.
Coverage B: Personal and Advertising Injury
Personal and advertising injury liability protects an insured against liability arising out of certain offenses, such as:
Libel
Slander
False arrest
Copyright infringement
Malicious prosecution
Use of another's advertising idea
Wrongful eviction, entry or invasion of privacy
Coverage C: Medical Payments
Limited coverage for medical payments includes payments for injuries sustained by a non-employee caused by an accident that takes place on the insured's premises or when exposed to the insured's business operations. Medical payments coverage can be triggered without legal action. This provides for prompt settlement of smaller medical claims without litigation. It is included in the CGL policy and pays for all necessary and reasonable medical, surgical, ambulance, hospital, professional nursing and funeral expenses for a person injured or killed in an accident taking place at the insured's premises or arising from business operations. There is no defense or legal liability coverage—as there is with bodily injury and property damage (Coverage A) and personal and advertising liability (Coverage B), since coverage is provided on a no-fault basis.
http://www.clearyinsurance.com/wp-content/uploads/Cleary_Logo.jpg
0
0
Carol LaCombe
http://www.clearyinsurance.com/wp-content/uploads/Cleary_Logo.jpg
Carol LaCombe
2017-05-04 08:35:56
2017-05-04 15:53:58
Understanding the Commercial General Liability Coverage Form (CGL)