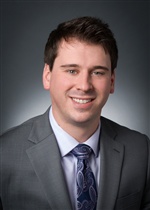 Justin Yurchenko – CRM, CIC, AAI
Commercial Risk Analyst
Justin joined Cleary Insurance in January 2014. Prior to joining the Cleary Insurance team, Justin spent 8 years in Michigan where he worked as a Commercial Risk Manager for an independent insurance broker, managing and analyzing risk and developing insurance programs tailored to meet each client's needs.
During that time Justin was an active member in Big Brothers Big Sisters and won a Gold Medal in South Korea at the Hap Ki Do World Championship in 2010.
Before moving to Michigan Justin played junior hockey in the Eastern Junior Hockey League (EJHL) for the Capital District Selects in New York before leaving to pursue hockey in college and study Economics at Western Michigan University.
Justin holds the Certified Risk Managers (CRM), the Certified Insurance Counselor (CIC), and the Accredited Advisor in Insurance (AAI) and  designations.
617-305-0349
Fax: 617-723-7275